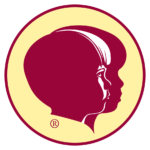 Website Child Evangelism Fellowship Inc.
Position:         Maintenance Manager
Department:   Maintenance
Supervisor:      Associate Executive Director of Support Services
General Responsibilities:
Responsible for proper care and maintenance of the physical property of CEF International Headquarters. Gives direction to and oversees the work of the maintenance department. Responsible for overseeing and carrying out day-to-day maintenance tasks and responding to maintenance requests. Conducts weekly meetings with direct reporting staff and attends group meetings as needed. Reports to the Associate Executive Director of Support Services.
Realizes the importance of the CEF Culture Points and commits to upholding them personally and in the ministry of CEF (The importance of Godly leadership at every level, of the spiritual welfare of our workers, of prayer as our foundation, of evangelizing children, of a clear and Biblical presentation of the Gospel and of a commitment to excellence, for the glory of God).
Specific Responsibilities:
Typical Duties and Responsibilities (may perform some or all of the duties listed below).
Responsible for proper care and maintenance of CEF International Headquarters facilities

Expected to take note of condition of facilities, maintaining level of cleanliness and order both inside and outside buildings and grounds
Proposes improvements of buildings and grounds to supervisor

Conducts personal weekly meetings with direct reporting staff and group meetings as needed
Responsible for a wide variety of non-routine assignments across multiple trades
Participates in planning maintenance work and in project management tasks
Ensures preventative maintenance on building systems, plumbing, electrical, mechanical, and control systems and related components is completed
Makes the most efficient and effective use of computerized maintenance management and service request systems; tracks and closes assigned work order; monitors work order assigned to others and assist them in managing work orders
Maintains a broad working knowledge of materials, systems, and code requirements related to maintenance of CEF IHQ
Responds to campus emergencies and closures, including adverse weather, to ensure all facilities are protected and remain operational
Maintains stock parts and supplies to ensure adequate amounts to minimize downtime
Knows and understands all safety procedures of CEF
On-call 24/7 to handle emergency and/or security issues
Maintains appropriate records and reports
Fulfills other responsibilities as requested by the Associate Executive Director of Support Services
Essential Job Functions:
Work is performed both indoors and outdoors with exposure to various weather conditions
May be exposed to potentially hazardous conditions, noise, and temperature extremes
Position involves frequent bending, standing, kneeling, climbing ladders, reaching below and above shoulders, and lifting objects weighing up to 50 lbs. while performing job duties
Wrist, hand, and finger dexterity is required to operate various equipment and materials
Pays attention to detail
Team player
Good communication skills
Basic knowledge of maintenance and construction
CDL driver's license
Basic computer knowledge
Ability to supervise people
Ability to respond appropriately in sensitive situations
Minimum Qualifications:
High School Diploma or equivalent
Five years of facilities maintenance, construction, or repair experience
Must have a valid CDL license for operation of a motor vehicle in Missouri and possess an acceptable driving record
As a religious organization, Child Evangelism Fellowship is permitted and reserves the right to prefer employees or prospective employees on the basis of religion.