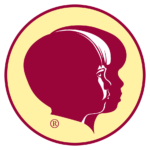 Responsibilities:
Assists local chapters in follow-up from contacts made from various promotional activities in the chapter.
Assists local chapters in promoting/developing a donor base by networking with businesses and foundations.
Works with the state director to visit colleges/universities and other venues to promote state ministry.
Works in consultation with the state director to pioneer new areas of the state and promote the ministry in those areas.
Writing foundation grant proposals with the assistance of the state director.
Network with other organizations of like mind.
Communicates with local chapters regularly.
Submits a monthly report of activities each month.
Qualifications:
School diploma (minimum)
People skills
Experience in writing grant proposals
As a religious organization, Child Evangelism Fellowship is permitted and reserves the right to prefer employees or prospective employees on the basis of religion.