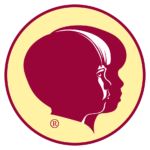 Initially helping find office space, either free or for rent
Coordinating Good News Clubs, ordering curriculum,
and making sure Clubs are fully staffed with
volunteers
Visiting Pastors to publicize CEF and encourage new
Clubs
Coordinating outreach activities such as literature
distribution at parades, evangelism at craft fairs, and
Christmas Party Clubs
Believer in Jesus Christ who is passionate about evangelizing children
At least 18 years old
Prior CEF experience is a huge plus.
Having taken TCE 1 is also a huge plus.
Ability to teach or help in a Good News Club would be very helpful too.

As a religious organization, Child Evangelism Fellowship is permitted and reserves the right to prefer employees or prospective employees on the basis of religion.