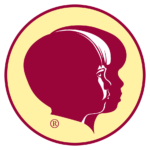 Website CEF of Pennsylvania, Inc.
GENERAL RESPONSIBILITIES:
The Ministry Coordinator is a staff member of the Centre Region Chapter of Child Evangelism Fellowship® of Pennsylvania, Inc. The Ministry Coordinator assists the Local Director in the development and administration of CEF ministries (e.g., Good News Club® and 5-Day Club®) through church partnerships and training in Centre, Clinton, and Cameron counties to evangelize unreached children. They will also work together with the Local Director in promoting CEF programs to individuals, churches, community organizations, and school districts
SPECIFIC RESPONSIBILITIES:
Assist in developing local church partnerships to secure locations to conduct child evangelism outreach through Good News Clubs/5-Day Clubs and recruit teachers and helpers for these clubs.
Process new and returning Good News Clubs (e.g., prepare facility requests in a timely manner, confirm GNC Team workers, confirm church sponsorship, permission forms developed per school).
Assist in the recruitment of volunteers, teachers, and summer missionaries. Coordinate and plan training events and schedules for volunteers to ensure proper preparation for their level of ministry involvement.
Visit all chapter Good News Clubs at least once a school year and assist in ensuring Child Protection Policy compliance in school-based Clubs.
Be available to help new teachers start their clubs and assist with teaching duties at existing Good News Clubs/5 Day Clubs as needed.
Update Local Director and Local Committee regularly on ministry status, concerns, potential problems, keeping excellent documentation on all school-related and volunteer matters.
Be involved in chapter and personal fundraising (assisting in the writing of the chapter newsletter, help establish connections with new and existing donors, and participation in fundraising events throughout the year).
Support ministry activities through teamwork, taking the initiative on tasks, and maintaining a positive, professional attitude.
Performs other duties as assigned by the Local Director.
Establish a plan with specific dates to complete CEF's Children's Ministries Institute (CMI) program within two years.
Qualifications
Be a mature Christian with a demonstrated love of Jesus Christ.
In good standing with a church.
Confident about calling to minister to children.
Willing to abide by the purpose and policies of CEF.
Be a continual learner, relevant, strategist, love people, and demonstrate an understanding of how to lead and build a team that is diverse in skills, experience, and culture.
Working knowledge of Microsoft Office (Word, PowerPoint, Excel), Zoom, and Google (Drive, Docs, Sheets).
As a religious organization, Child Evangelism Fellowship is permitted and reserves the right to prefer employees or prospective employees on the basis of religion