Full Time
This position has been filled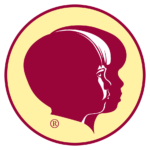 Website CEF of Virginia, Inc.
GENERAL RESPONSIBILITIES
*Performs the planning, execution and supervision of a particular ministry or ministries, particularly Christian Youth in Action® (CYIATM) and 5-Day Club® ministries, within the assigned geographical area. This person should be able to plan and analyze, demonstrate organizational skills and motivate people.
*Fulfilling the purpose of Child Evangelism Fellowship® with excellence.
*Executing and accomplishing the plans and objectives of the state board.
*Overseeing all ministry within the assigned county or area of opportunities open for ministry.
*Following the policies and procedures of the national and state organization.
SPIRITUAL RESPONSIBILITIES
The Local Coordinator shall demonstrate a balanced approach to Christian living in:
*A daily walk with God
*The family
*The local church
*The ministry
SPECIFIC RESPONSIBILITIES
1. Aggressively pursues the primary ministries of CEF® (particularly Christian Youth in Action® and 5-Day Club®).
2. Participates in Christian Youth in Action.
3. Establishes & oversees the ministries of CEF within designated area.
3. Promotes the ministries of CEF by following up with contacts, churches and existing GNC teachers.
4. Expands the ministry through raising financial support for personal and ministry expenses.
5. Recruits teens as summer missionaries to lead 5-Day Clubs.
6. May assist in a consistent training program for GNC program.
8. Works in assigned areas to establish a team of workers to help do the ministry. This includes providing encouragement, counsel, direction and leadership development through training and workshops.
9. Sends all activity reports to the local director in a timely manner for inclusion in the director's report to the local committee.
10. Attends State meetings assigned by the state director
11. Performs other duties as assigned by the local or state director/local committee.
QUALIFICATIONS
*Be a mature Christian
*Confident about calling to minister to children
*Willing to abide by the purpose and policies of CEF
*Able to agree to and sign CEF's Statement of Faith
As a religious organization, Child Evangelism Fellowship is permitted and reserves the right to prefer employees or prospective employees on the basis of religion.