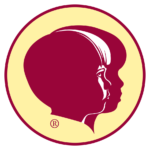 Qualifications:
1. Believes and signs CEF Statement of Faith and manifests a Christ controlled and disciplined life.
2. Has a burden and v ision to reach lost children with the Gospel
3. Has the ability to multi task and is a self starter, flexible
4. Has a gift for teaching adults and a love for teaching children.
5. Has strong computer skills in Word, Publisher, PowerPoint, and Exc el
6. Has a balanced approach to Christian living in a daily walk with God, family, local church and ministry.
General Responsibilities:
1. Fulfilling the purpose of CEF with excellence
2. Implementing and accomplishing the plans and objectiv es of the state board.
3. Following the policies and procedures of the national and state organization
4. Completing CEF of USA training or working toward that goal.
Ex. Children's Ministries Institute (CMI) in Warrenton, Missouri or online training
5. Planning, executing and supervising aspects of the CEF of MARCK ministry.
6. Supporting CEF of MARCK through prayer, personal giving and raising finances for the ministry.
7. Assisting the CEF of MARCK team in vision setting and work to accomplish goals.
Specific Responsibilities:
1. Assists in developing and achieving strategic plan
2. Pursues aggressively the primary ministries of CEF which are Good News Clubs ® and
5 Day Clubs ® . Secondary ministries are Fair Ministry and Party Clubs.
3. Establishes and oversees the ministries of CEF of MARCK as designated by the local director. This would
involve encouragement, counsel, direction, and leadership development of volunteers through training and workshops.
4. Promotes the ministries of CEF of MARCK by networking with churches, GNC teachers/leaders, schools, etc.
5. Incorporates diligently THE PLAN (Church Partnership Manual) when developing ministry opportunities and
promoting the opportunity to chu rches to become great commission churches through partnership with CEF.
6. Recruits qualified volunteers.
7. Assists in the regular training programs offered by CEF of MARCK and the Quick Start Training for church
partnerships.
8. Submits m onthly reports to the local director by the 4th of the following month.
9. Attends local committee meetings, state staff meetings and CEF Conferences.
As a religious organization, CEF is permitted and reserves the right to prefer employees or prospective employees on the basis of religion.