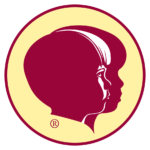 Child Evangelism Fellowship Inc.
Position: Music Specialist
Department: Creative Services
Supervisor: Creative Services Director
General Responsibilities:
The Music Specialist serves in the Creative Services Department under the supervision of the Creative Services Director. This person is responsible for the writing and managing music in our materials, printed and digital, as well as managing and organizing music for CEF events.
Realizes the importance of the CEF Culture Points and commits to upholding them personally and in the ministry of CEF (The importance of Godly leadership at every level, of the spiritual welfare of our workers, of prayer as our foundation, of evangelizing children, of a clear and Biblical presentation of the Gospel and of a commitment to excellence, for the glory of God).
Specific Responsibilities:
Write children's music
Manage consultants writing music
Participate in development of CEF ministry materials and videos in relations to music
Manage copyrights and licensing related to music
Develop and implement music strategy organization wide
Lead and prepare worship teams at Headquarters
Participate in process of localization of music
Manage music at CEF Events
Seek opportunities for further training and growth in the field of music
Ensure accuracy and quality standards are met along with individual deadlines and participate in "Continual Process Improvement"
Follow established Creative Services and organizational policies, practices, and procedures
Perform other duties as assigned by supervisor
Essential Job Functions:
Ability to create music appropriate for ages 4-14
Excellent musical ability and giftedness
Excellent skills at leading music and directing musicians
Ability to play multiple musical instruments
Very strong grasp of music theory
Ability to coordinate and manage projects to meet deadlines
Ability to work on several projects at the same time
Ability to work as a team member in a production environment
Ability to concentrate on detailed tasks for long periods of time
Strong interpersonal communication skills
Excellent organizations skills
Minimum Qualifications:
Published musical compositions
2+ years of experience as a worship minister or work as a professional musician
A 4 year degree in music performance or music ministry is preferred
As a religious organization, Child Evangelism Fellowship is permitted and reserves the right to prefer employees or prospective employees on the basis of religion.