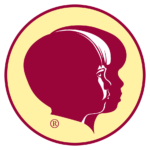 Employer: Child Evangelism Fellowship of New Jersey, Inc.
Immediate Supervisor: Local Director of the North Jersey Chapter
Use your administrative and organizational skills to make a kingdom impact!
Child Evangelism Fellowship is a Bible-centered, worldwide organization composed of born-again believers whose purpose is to evangelize boys and girls with the Gospel of the Lord Jesus Christ, disciple them in the Word of God, and establish them in a Bible believing church for Christian living.
CEF has work going on in nearly every country around the globe–and in every state in the US. The North Jersey Chapter of CEF is part of CEF of New Jersey. We're responsible for ministry in Bergen, Passaic, Morris, Sussex, and Warren counties.
CEF's primary ministries are the Good News Club® and 5-Day Club®. These fast-paced, 60-to-90-minute programs are designed to bring the Gospel of Christ to children on their level in their environment and take place in neighborhood settings such as homes, backyards, schools, and community centers all over the world. The North Jersey chapter focuses on these primary ministries, as well as seasonal outreach parties.
The Office Associate performs general office procedures which may include mailings, word processing, record management, filing, and communication support.
The Office Associate will:
Prepare correspondence and mailings.
Maintain constituent data in our CRM software.
Help prepare materials for training classes and other outreach events.
Keep records and files updated as necessary (both electronic and hard copy).
Provide organizational and administrative assistance for special projects from time-to-time.
QUALIFICATIONS – The Office Associate must:
Have a demonstrated love for Jesus Christ and a growing relationship with him, including active involvement in a local church.
Affirm the CEF Statement of Faith and exercise biblical conduct, both publicly and privately.
Possess the requisite skills for the position:

Excellent Microsoft Office (particularly Word and Excel) and G Suite (Docs, Sheets, and Forms) skills. PowerPoint a plus.
Strong written communication skills.
Superior attention to detail and good organizational habits.
Able to maintain confidentiality.

High School Diploma or equivalent.
Additional information:
This is a part-time position, approximately 3-4 hours/week as funding permits.
As a religious organization, Child Evangelism Fellowship is permitted and reserves the right to prefer employees or prospective employees on the basis of religion.