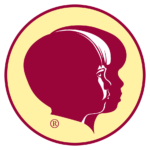 Website Child Evangelism Fellowship Inc
Position: Press Operator
Department: Production
Supervisor: Production Supervisor
General Responsibilities:
Operates Heidelberg and Komori presses. Is responsible to learn how to operate production equipment as required. Also responsible to learn and perform various production processes as needed based on production requirements. Will need to be focused on quality, reducing waste and efficiency. When process improvements are identified they need to be communicated to the production supervisor to help implement those changes.
Realizes the importance of the CEF Culture Points and commits to upholding them personally and in the ministry of CEF (The importance of Godly leadership at every level, of the spiritual welfare of our workers, of prayer as our foundation, of evangelizing children, of a clear and Biblical presentation of the Gospel and of a commitment to excellence, for the glory of God).
Specific Responsibilities:
Operate the Heidelberg and Komori presses.
Takes care of equipment by following work procedures, performing required tests and maintenance.
Completes printing of work as specified after receiving approval from productions supervisor.
Performs all assigned work efficiently and on schedule.
Follows instructions accurately.
Maintains quality standards.
Reports time and materials consumption accurately.
Reports all problems to the supervisor
Limits waste of material and supplies.
Operates other equipment as requested.
Improves skills by learning from others and studying written procedures and instructions.
Suggests improvement in the work processes.
Machine maintenance as required.
All other duties as assigned by the supervisor.
Essential Job Functions:
Operation of Press equipment
Attention to detail
Ability to lift 50 lbs.
Team Player
As a religious organization, Child Evangelism Fellowship is permitted and reserves the right to prefer employees or prospective employees on the basis of religion.