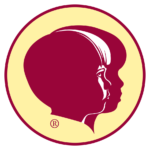 Website Child Evangelism Fellowship Inc.
Position: Production Supervisor
Department: Production
Supervisor: Associate Executive Director of Support Services
General Responsibilities:
Supervises all aspects of Production, including pre-press, press, bindery, copier and mailing operations and the staff. Ensures production deadlines and quality standards are met with excellent customer service provided to internal customers. Responsible to understand various production processes as needed based on production requirement. Will need to be focused on quality as well as reducing waste and improving efficiency. When process improvements are identified those need to be implemented in a timely manner.
Realizes the importance of the CEF Culture Points and commits to upholding them personally and in the ministry of CEF (The importance of Godly leadership at every level, of the spiritual welfare of our workers, of prayer as our foundation, of evangelizing children, of a clear and Biblical presentation of the Gospel and of a commitment to excellence, for the glory of God).
Specific Responsibilities:
Manages production workflow and staff
Ensures production procedures and standards are followed and there is accuracy in reporting
Verifies that CEF policies and procedures are followed
Manages inventory items for timely production
Schedules vacation and other absences while maintaining needed workforce to meet demands
Report vacation and absences as required
Schedules regular maintenance of equipment as required
Maintains clean and organized production areas
Participates in Literature Development meetings
Participates in "Continual Process Improvement" for improved efficiencies and greater capacities
Conducts periodic safety trainings
Reviews staff performance and provides training to staff for further development
Maintains weekly department devotions
All other duties as assigned by the supervisor.
Essential Job Functions:
Ability to multi-task and handle a fast paced production environment
Organized and accurate; attention to detail
Knowledge of print production equipment and operations
Knowledge of MS software and MS office applications
Monitor productions results each week
Excellent verbal and written communication skills
Excellent customer service and problem solving skills
Proactive work habits
Leadership ability and goal oriented.
As a religious organization, Child Evangelism Fellowship is permitted and reserves the right to prefer employees or prospective employees on the basis of religion.