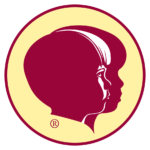 Website Child Evangelism Fellowship Inc.
Position:         USA Communication Manager and Administrative Supervisor
Department:  USA Ministries
Supervisor:     Vice President, USA Ministries
General Responsibilities:
Serves the USA Ministries department and USA field workers as follows:
Participates in ministry planning and planning strategic communications
Tracks and executes comprehensive communication plan
Assists with change management planning and communications
Maintains chapter affiliation documentation and charter information
Maintains online resources for staff website and record of communications
Prepares and tracks exemption requests for consideration of USA VP
Collects and tracks annual reports due from state affiliates
Maintains manuals, revision notes, and forms used in the field
Participates in CMI and SDI trainings
Supervises USA admin. personnel and intern
Realizes the importance of the CEF Culture Points and commits to upholding them personally and in the ministry of CEF (The importance of Godly leadership at every level, of the spiritual welfare of our workers, of prayer as our foundation, of evangelizing children, of a clear and Biblical presentation of the Gospel and of a commitment to excellence, for the glory of God).
Specific Responsibilities:
Works with topic experts to develop communication plans for USA; Ensures the communication is completed using the various medium, and tracks status
Helps develop and executes change management plans and strategies
Responds to questions and requests from the field, collecting questions from field and answers from USA leadership
Adapts communication plans based on input from the field and staff
Helps develop surveys, analyzes data, and reports responses
Delivers materials and resources for field staff through available methods
Distributing accurate chapter/staff lists for IHQ staff and communication
Ensures CEF workers are receiving communications from USA Ministries through email list and Constant Contact mailing list
Assists in preparation for conferences
Ensures accurate affiliation and chapter charter documentation processing changes according to policy; Records chapter boundaries and updates in spreadsheet
Gathers pertinent information, prepares, and tracks exemption requests for consideration of USA VP
File, track and follow up on annual reports due from state affiliates
Update and maintain manuals and supporting forms as directed by USA leadership
Oversees admin. standard operating procedures, field reports and tracking methods
Provides reporting on communications, chapter affiliations, and staffing
Teach two CMI classes: CPP and Understanding Steps to CEF Ministry, and one SDI class: Are You Legal
Annual filing of IRS subordinate listing
List jobs on indeed.com per associate director request
Acts in accordance with CEF Culture Points
Performs any other duties assigned by their supervisor
As a religious organization, Child Evangelism Fellowship is permitted and reserves the right to prefer employees or prospective employees on the basis of religion.