Every Child, Every Nation, Every Day
About Us
Good News Across America is a unique outreach tool that is designed with the local church in mind. Our goal is to help churches impact communities for Christ. Each summer CEF selects a major city for a blitz with the Gospel. The goal is to partner with multiple churches from across the area and to reach those who are unchurched with the good news of Jesus Christ.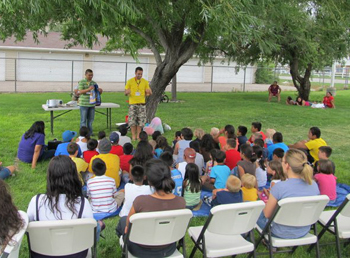 The strategy identifies an area the church would desire to reach and then selects three locations for 5-Day Club to be held in the community. The 5-Day Club is basically a Vacation Bible School on the road, going to where unchurched children are – community centers, parks, apartment complexes, and anywhere children gather. The week of outreach culminates with a rally at the local church on Friday evening. The rally is the bridge to the local church and helps to build a lasting relationship with the community. In the fall, the church adopts a local elementary school and sponsors a Good News Club for on-going outreach in the community.
Good News Across America is a proven strategic approach to impacting the community for Christ. To find out about your city and how to reach "your Jerusalem" for Jesus, please contact us.