Child Evangelism Fellowship® Announces Appointment of New Executive Vice President
NEWS PROVIDED BY
Child Evangelism Fellowship
Jan. 8, 2021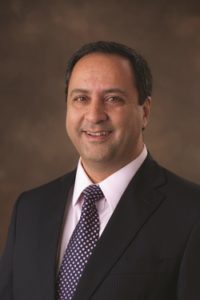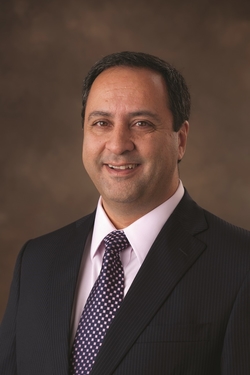 WARRENTON, Mo., Jan. 8, 2021 /Christian Newswire/ — Child Evangelism Fellowship held a special commissioning chapel service to install Moises Esteves as Executive Vice President. Esteves will be overseeing most aspects of CEF including USA Ministries, International Ministries, Education, Support Services and Communications.
Esteves was born in Portugal, moved to the United States, and joined CEF in 1994. He has held several roles in CEF including State Director of Vermont, Vice President of USA Ministries, Vice President of Communications, and most recently, Vice President of International Ministries, working with regional directors in eight regions of the world and their national directors in most countries of the world. Those directors oversee over 3,700 missionaries and hundreds of thousands of trained volunteers.
In the commissioning service, CEF President Reese Kauffman listed some qualities of Esteves which everyone in the organization has come to recognize. He has a proven passion for child evangelism, a worldwide vision, a passion for prayer, is an ongoing student of the Word of God, and is an excellent Bible teacher. Furthermore, his many leadership skills include humility with courage to confront, conflict resolution, team-building communication skills and is a wise counselor. As a person, he loves his family, loves the CEF family, and is a trusted friend. The senior leadership of CEF and staff rejoiced in his promotion.
CEF has continued to grow and to evangelize over 25 million children a year in spite of the COVID pandemic. A quick pivot to using many digital resources and creative methods has kept the worldwide staff learning and adapting to changing times, while staying true to the purpose of sharing the Good News of Jesus with children. Strategic planning and execution is paramount to the worldwide challenge, leading the CEF International Board of Trustees to create this new position for the 84-year-old organization.
The commissioning service included a message from Esteves' favorite passage, Joshua 1:1-9. The passage contains God's comfort and encouragement for a leader as he faces life's inevitable difficulties and contains conditions for God's blessing.
"The next generation needs the hope that is only found in Jesus. As we teach the Bible, we are building boys and girls so we don't have to repair men and women." – Moises Esteves
SOURCE Child Evangelism Fellowship
CONTACT: Emily Hechler, 636-456-4321 x1116, [email protected]
Related Links