Every Child, Every Nation, Every Day
What are others saying about the internships?
-Jenna Weis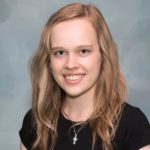 Interning at HQ has taught me so much and given me so many different opportunities that I would have never thought possible. I got to work with amazing people who love God and desire to help me grow not just in my job skills but in my own walk with the Lord as well. I formed great friendships with my fellow interns and with other staff, the memories we made will stay with me forever. But the best part of internship is knowing that the projects I worked on are going to the ends of the earth to reach precious children all around the world with the Gospel. Knowing that gives even the most mundane job an extraordinary purpose.