Every Child, Every Nation, Every Day
What are others saying about the internships?
-Morgan Hofer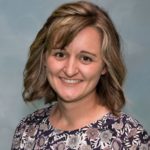 Not having worked with CEF before coming as an intern and being 4 years out of college, left me questioning if it was a good move for me at that point or not, to where I almost let the opportunity pass me by. Thankfully, I can say that I didn't and without a doubt it was one of the best decisions that I have made and that the Lord is ever faithful if you strive to follow His leading. The other interns, staff, and CEF missionaries that I have had the privilege to meet and see God work through has allowed me to experience all the more just how GREAT our God is.