Every Child, Every Nation, Every Day
What are others saying about the internships?
-Seth Beeson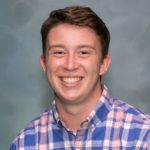 The internship has been a truly life-changing experience for me. I have learned a variety skills and experienced things I probably never would have if I did not do the internship this year; and although the department I am a part of has been amazing, and it has helped me learn so much more about the ministry of CEF, it has not been my favorite part of the internship. The one aspect of my time here that has impacted me more than anything else has been my growth in my personal relationship with God. The way I have seen God move and work not only in my own life but in the lives of others that are connected with this ministry has been such a beautiful and comforting reminder that He is in control of all circumstances. The way that He orchestrates His plan for my life and supports me as I seek to follow that plan throughout this internship has formed a spiritual milestone in my life that I will always look back on.