He wanted to give up on everything…even his life.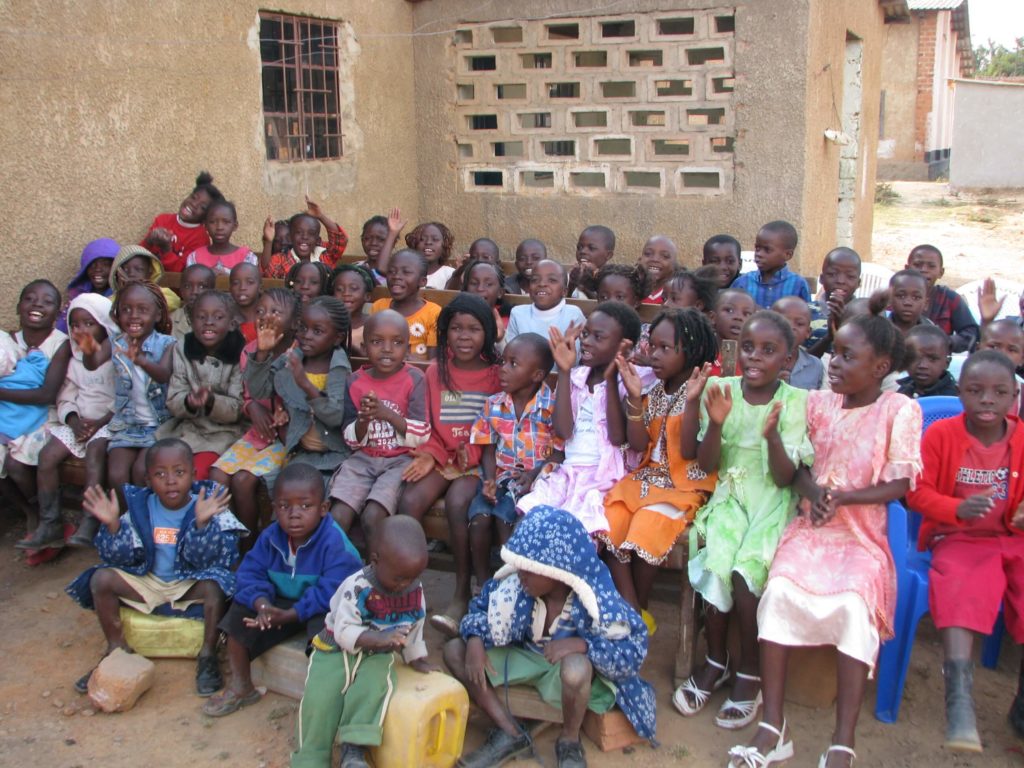 Ephrem, a young adult from Ethiopia, struggled with making good choices. He regularly smoked cigarettes and even started abusing drugs. But those choices didn't bring him any satisfaction. Finally, he reached a point where he wanted to give up.

But then Ephrem heard about Christian Youth In Action®, a program of CEF that teaches young adults how to share the Gospel. Even though Ephrem had been to church and heard about Jesus, he didn't understand what salvation meant or how he could get it. But he had hope that CYIA could change his life . . .otherwise he was ready to give up.
Even though Ephrem had been to church and heard about Jesus, he didn't understand what salvation meant or how he could get it.
At first, Ephrem thought he'd be talking to other teenagers. When he realized the training would focus primarily on how to evangelize children, he didn't want to do it. In spite of his doubts, he still went to CYIA and learned how to tell children that God loves them and that He sent Jesus to die to take the punishment for their sin. For the first time Ephrem truly understood God's plan to save people—to save him! And he made the decision to receive Jesus Christ as his personal Savior.
Now Ephrem wants to study God's Word and become more involved in reaching children for Christ. He declares, "My life is completely changed."
Ethiopia is an extremely poor country, with almost 95 percent of the population earning less than $2 per day. The infant mortality rate is extremely high—there are an estimated 104 deaths per 1,000 births, usually due to treatable illnesses. The main cause of death for children is malnutrition.
While school attendance is mandatory for children ages 7–16, it is not free. Many families cannot afford it. Only 13 percent of children are enrolled in secondary school. Many parents put their children to work, with boys being sent into the field and girls selling spices in the market or working as domestic servants.
Ethiopia has one of the ten highest rates of slave trade, particularly for children of African origin. Each year, more than 20,000 children, some as young as age 10, are sold by their parents—some for a sum as little as $1.20.
Because of supporters of CEF, young people in Ethiopia are finding purpose and satisfaction for their lives through a personal relationship with Christ . . . and they're learning to share that Good News with other young people around them.
Prayer Request
Praise God for the credentialing of ten IOT 1 candidates in Ethiopia in May. Pray that they will now continue to teach with excellence as they teach in TCE's in Ethiopia.
Please pray God to give wisdom to CEF Ethiopia's national director, Zerihune Furgassa, as he leads the work.
CEF Ethiopia has a goal to reach 800,000 children this year, please pray that they will accomplish this goal.
| | |
| --- | --- |
| Country Population: | 105,350,020 |
| Christian Population: | 51,563,198 |
| Languages: | Oromo, Amharic, Somali, Tigrigna, Sidamo, Wolaytta, Gurage, Afar, Hadiyya, Gamo, Gedeo, Opuuo, Kafa, English, Arabic |
| Life expectancy: | 62.8 years |
| Literacy: | 49.1% |
Religions:
Ethiopian Orthodox 43.5%
Muslim 33.9%
Protestant 18.5%
Traditional 2.7%
Catholic 0.7%
Other 0.6%
2017 Outreach
Number of Good News Clubs® Established
Children Presented with the Gospel
Help Children in Ethiopia and other countries hear the Gospel
Children in countries all around the world are responding to the Gospel just like the children in Ethiopia. Together with your help, we can see hearts and lives changed for eternity in nearly every country of the world. Give today and help children hear about the love of Jesus.