She was only six when she became a Christian. But God used this little girl in a big way.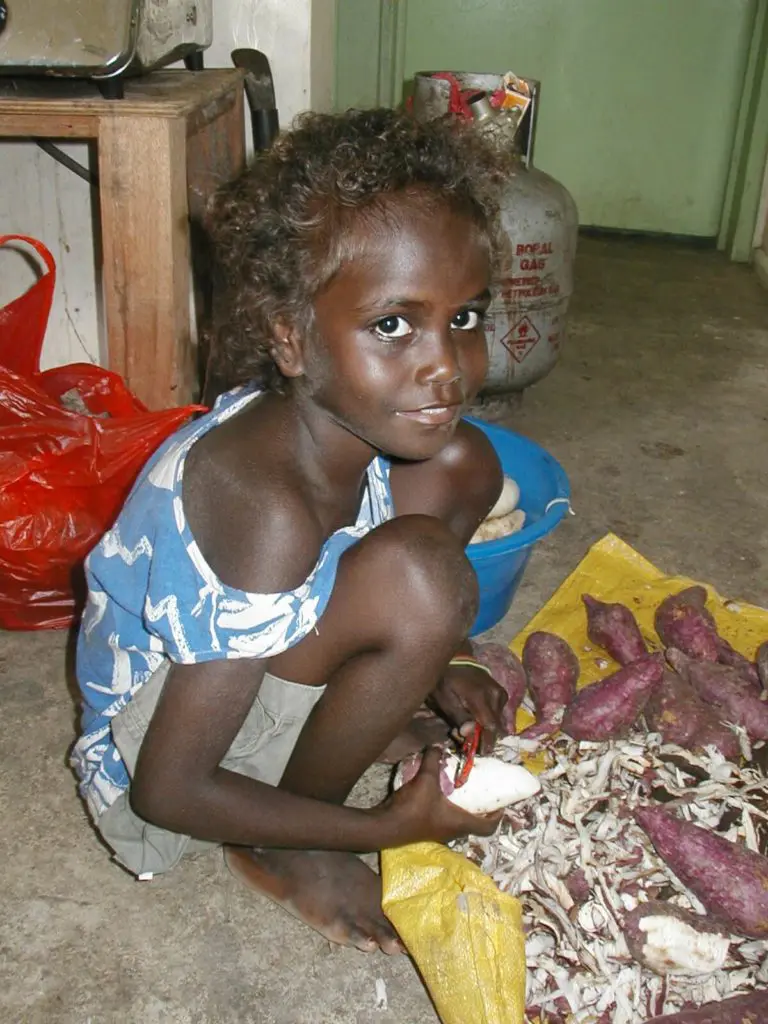 Kiara is a six-year-old girl who lives in Huaycan, Peru, who had an unstable home life. Her father was an alcoholic and her parents had never gotten married. But Kiara started to regularly attend a local Good News Club®. Through Club, she learned about Jesus and that He died to save her from her sins. It wasn't long before Kiara told her teacher that she wanted to become a Christian and follow Jesus.
Soon, Kiara's family noticed a change in her life. Because of Kiara's influence, her mother started coming to Club, too, bringing along Kiara's little brother.
Soon, Kiara's family noticed a change in her life. Because of Kiara's influence, her mother started coming to Club, too, bringing along Kiara's little brother. One day in Club, Kiara won a copy of The Wordless Book. She used it to share the Gospel with her parents, her classmates, and even her teachers. As a result, Kiara's father began to regularly attend church. Today, her parents have gotten married and are learning to live out their faith in Jesus Christ.
Over the last few years, life for children in Peru has improved, as the rates of infant mortality have decreased and the coverage of primary education has increased. However, the children of Peru still face many problems, such as a high prevalence of chronic childhood malnutrition and anemia. There is a lack of adequate health care for all children, especially for indigenous children, who live in rural regions.
About 34 percent of children must work in order to help provide for their families, usually in difficult and sometimes dangerous jobs. Some risk their lives in terrible conditions to earn only pennies. Violence in Peru is on the rise, as gang activity continues to increase. Gang leaders often turn to children, either to incorporate into their ranks or victimize as part of sexual or drug trafficking.
CEF has two full-time workers in Peru and four volunteer instructors. Last year they reached over 3,000 children, over half of which was through ministry in public schools.
Because Peru is a big country, there's a great need for more full-time workers to reach the children from the Amazon jungles to the coast. Our team is praying that God will raise up a visionary leader and more national workers to reach the many unreached children, so that like Kiara, they can find new life in Christ and have an impact on those around them.
Prayer Request
Pray for the needed workers in Peru. There are many children still to reach.
Pray for the Good News Club teachers in Peru that the Lord may continue to use them to reach the children.
| | |
| --- | --- |
| Country Population: | 31,036,656 |
| Christian Population: | 28,154,047 |
| Languages: | Spanish (official), Quechua (official), Aymara (official), Ashaninka, native languages |
| Life expectancy: | 74 years |
| Literacy: | 94.2% |
Religions:
Roman Catholic 81.3%
Protestant 12.5%
Other 6.2%
2017 Outreach
Number of Good News Clubs® Established
Children Presented with the Gospel
Help Children in Peru and other countries hear the Gospel
Children in countries all around the world are responding to the Gospel just like the children in Peru. Together with your help, we can see hearts and lives changed for eternity in nearly every country of the world. Give today and help children hear about the love of Jesus.