It was illegal for them to hold a camp for children from non-Christian families. But they found another way to tell them about Jesus.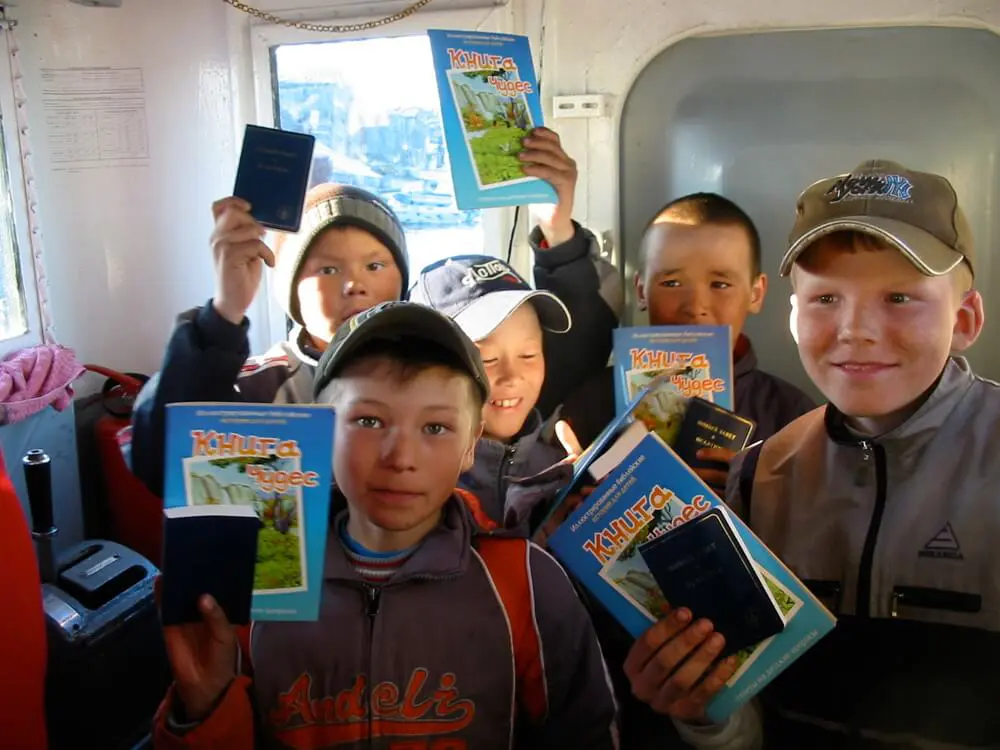 Because of the Yarovaya law passed in 2016 in Russia, it's illegal to share your faith anywhere outside a recognized church building—that includes homes, camps, and even online. That means that CEF workers at a camp near Petrozavodsk (close to Finland) were forced to cancel their planned outreach to children from non-Christian families. But God gave one of the missionaries a creative idea.
Because of the Yarovaya law passed in 2016 in Russia, it's illegal to share your faith anywhere outside a recognized church building
Instead of the traditional camp program, CEF used the facilities to hold a weeklong vacation Bible school, which traditionally had been held at church buildings in the village. The response went far beyond anything these CEF workers had witnessed in the past! Instead of the 60 children who usually attended the camp, almost 200 children from the surrounding area (and even as far as St. Petersburg) attended their VBS.
"In the city of Petrozavodsk, we would never have been given permission to share the Gospel to these unreached children," the missionary reported. "But we reached children from the cities because they came to the villages to spend the holidays at their grandmothers. The difficulty of reaching children in the city became an opportunity to reach many more children in surrounding villages."
By thinking outside of the box—and by following the leading of the Holy Spirit—these CEF missionaries impacted the lives of 200 children with the Good News of the Gospel . . . far beyond their original plans.
And thinking outside of the box is something the CEF team has to do a lot in their ministry in Russia. Because of restrictions of the Yarovaya law, as well as the immense size of the country (which covers 11 time zones), workers in Russia need to be purposeful and creative in their outreach.
Because corruption is a grim reality in Russia, non-government organizations who help children must follow a certain level of political correctness. Therefore, the actual situation of children can't always be reported accurately, which also makes it difficult to improve their lives.
HIV/AIDS is widespread, with street children and displaced children the most prone to infection. Disabled children are often institutionalized. They don't have easy access to education, and what is available is of poor quality compared to that of the majority of children.
In 2009, more than 150,000 children were in orphanages and boarding schools. These types of institutions are full, as there are only a few available to care for the children who have been abandoned or orphaned or to facilitate their adoptions. If no institution is available for these children, they often end up living on the streets.
Rather than trying to be in every city, CEF's goal in Russia is to train teachers in the 200 most-populated cities and equip them to minister in their area and beyond. And despite legal restrictions, CEF is able to use Bible correspondence courses with over 100,000 children to teach the Gospel, as well as minister through Good News Club, Christmas club, and camp ministries to make Russia the biggest CEF ministry in Europe in terms of number of children reached for Christ.
Prayer Request
Pray for the 16 students who attended CEF training to learn how to share the Gospel. Pray they will be open to the leading of the Lord as far as their future ministry.
Pray for Alexander and Raisa Andreev as they continue to lead the work of CEF in Russia. Pray for their protection as Russia is becoming more hostile towards Christians.
| | |
| --- | --- |
| Country Population: | 142,257,519 |
| Christian Population: | 93,905,229 |
| Languages: | Russian (official), Tatar, Chechen |
| Life expectancy: | 71 years |
| Literacy: | 99.7% |
Religions:
Russian Orthodox 15–20%
Muslim 10–15%
Other Christian 2%
2017 Outreach
Number of Good News Clubs® Established
Children Presented with the Gospel
Help Children in Russia and other countries hear the Gospel
Children in countries all around the world are responding to the Gospel just like the children in Russia. Together with your help, we can see hearts and lives changed for eternity in nearly every country of the world. Give today and help children hear about the love of Jesus.