His Good News Club was having a fun party. But he chose to skip it in order to ask his leader some important questions.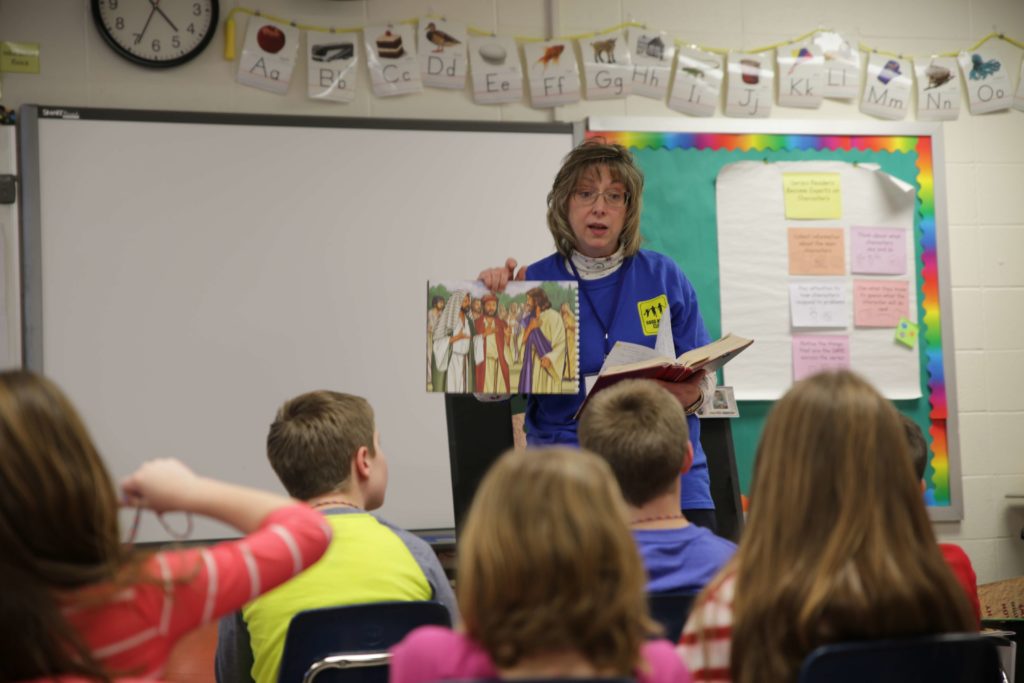 "Why do some people never hear about Jesus?"
That's what Anthony wanted to know. This elementary-age boy regularly attended his local Good News Club® and enjoyed the games, snacks, and stories. But one day, his heart was focused less on fun and more about other kids who didn't know Jesus.
When Nathan, Anthony's club leader, announced, "We're having a party today!" the class cheered. But a large group of children, including Anthony, chose to skip the festivities and sit in the back of the room to ask Nathan questions.
Many children don't have someone in their home, their school, or even their entire community to answer their questions about God.
For more than an hour while a loud celebration was happening less than 20 feet away, these kids peppered Nathan with questions and listened intently with their eyes fixed on his Bible as he did his best to answer each one from God's Word. But Anthony's question stuck out as a reminder that many children don't have someone in their home, their school, or even their entire community to answer their questions about God.
Through CEF in the United States and 148 other nations around the world, God has given many opportunities through Good News Club to help children find answers.
While children in the United States have many advantages, they still face challenges. More than 13.2 million children are poor—nearly one in five. And about 3 million children live in families trying to survive on $2 a day per person, rivaling child poverty rates in some of the world's poorest countries. Children comprised more than one in five of the nearly 550,000 homeless people living in shelters, transitional housing, and on the streets on a single night in January 2016.
The majority of all public school fourth and eighth graders cannot read at grade level. And hundreds of thousands of children are abused or neglected and in foster care, especially young children. Every 47 seconds a child is abused or neglected, and the number of children in foster care is increasing rapidly in some parts of the country as the opioid crisis spins out of control.
Prayer Request
Pray that state directors would be led to Northern and Southern Nevada to move the ministry forward in this state.
Pray for the protection of children.
Pray the Gospel will be kept simple and relevant to the children in Good News Clubs. Pray God's love will continue to be shown through the teachers and helpers.
| | |
| --- | --- |
| Country Population: | 326,625,791 |
| Christian Population: | 246,553,012 |
| Languages: | English, Spanish, other Indo-European, Asian and Pacific island |
| Life expectancy: | 80 years |
| Literacy: | 99% |
Religions:
Protestant 47.4%
Catholic 20.8%
Jewish 1.9%
Mormon 1.6%
Muslim 0.9%
Jehovah's Witness 0.8%
Buddhist 0.7%
Hindu 0.7%
Other 25.2%
2017 Outreach
Number of Good News Clubs® Established
Children Presented with the Gospel
Help Children in USA and other countries hear the Gospel
Children in countries all around the world are responding to the Gospel just like the children in USA. Together with your help, we can see hearts and lives changed for eternity in nearly every country of the world. Give today and help children hear about the love of Jesus.