You've Got What it Takes
-Julie Cox
"I could never teach like they do!"
If you think that old excuse eliminates you from serving in children's ministry, think again!
God has used all kinds of people throughout history. He used Deborah when society frowned on women in leadership. Jeremiah and Timothy were afraid they were too young yet God used them to spread His message. The apostles came from a variety of professions and economic backgrounds. Each person was a unique individual. Peter couldn't keep quiet. Andrew rarely spoke. Matthew had a bad reputation but it was nothing compared to Paul's.
When God calls you to serve He makes no mistakes. He knows all about your personality which includes your strengths and how they can best be used. He also knows your weaknesses and how to overcome them. He is faithful to provide everything you need to do the job He has called you to do.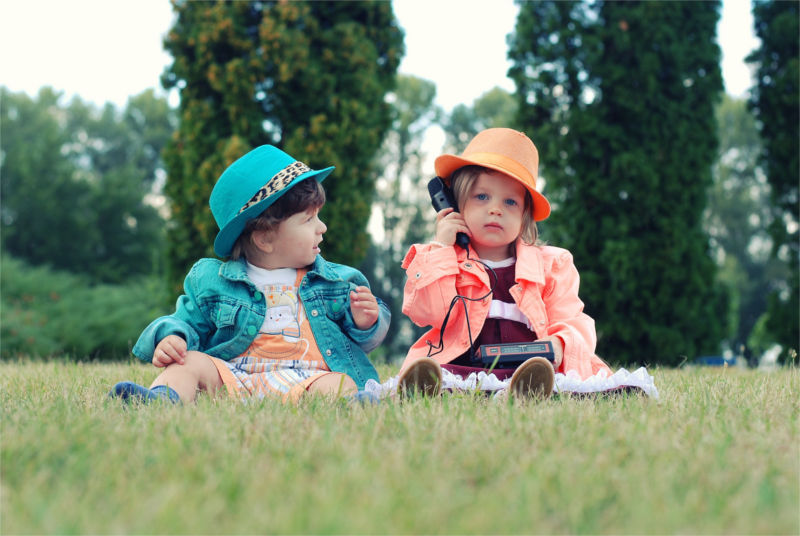 The Quiet Type
Younger children, especially, are usually comfortable with someone who is gentle and more restrained. Preschoolers enjoy a well-taught story but high dramatics aren't necessary to keep their attention.
I once worked with a girl who panicked when it was her turn to teach a class of children. She worried that her quiet, reserved personality would bore the kids. But as she began her Bible lesson the boys and girls sat up and leaned forward in their seats to hear every word. This teacher was a great storyteller with a knack for applying the lesson to the lives of the children. One boy who had originally told me he was too old for "this stuff" couldn't wait to come back each week to hear the Bible lesson.
The Dramatic Type
Some people love to don costumes, work with puppets and come up with a million other ways to dramatize the lesson. They know how to vary their teaching methods to maintain the students' interest.
One teacher in our Kid's Worship program has a flair for drama. Recently her two-minute introductory skit of Samson and Delilah captured the attention of 100 children ages five to eleven. What an accomplishment! It made teaching the lesson in the individual classes fun and exciting.
The Careful Type
These teachers plan well in advance. They are conscientious about studying the lesson manual and the Scripture portion. They are sure to have more than enough activities and have the class time scheduled down to the last minute.
Another teacher I know is a classic example of the careful type. She was more than prepared to teach an hour-and-a-half-long missions program for children recently. Equipped with a portfolio full of pre-session and post-session activities, visual aids for the lesson, songs, craft ideas, games and an orderly schedule, she easily moved from activity to activity. Even though several items were not used the children enjoyed a variety of methods and left class smiling.
The Leader Type
Some people are great at taking charge of a situation. They can look at the big picture and discern the needs of the class. They are not afraid to establish boundaries and promote good discipline.
Walking into a classroom of about 100 freely roaming, elementary-aged children, I watched one young man quickly take charge. He soon had all the children seated in straight rows. The expectations were laid out in simple terms and the group responded more favorably than even the leader expected. They eagerly awaited his next move throughout the entire two-hour session.
What about you? What do you have to offer the Master Teacher? Determine which style or styles of teaching best suit the way He has created your unique personality. Submit yourself to God. Be confident that when He calls you to teach He will give you all that you need to be a great teacher.
Stay Connected with CEF
Subscribe to our email lists to receive updates, news, and stories based on your needs and interests.