Backwards Birthday Bash | Good News Club TV S4E6
Do you like to get gifts? I like to get gifts too. We are about to celebrate a holiday when lots of people give and receive gifts. Christmas! Why do people give gifts? One reason is to show they care about each other. There's someone who wants to give you a super special gift because He cares about you more than anyone else ever could. Watch to find out more!
Stay Connected with CEF
Subscribe to our email lists to receive updates, news, and stories based on your needs and interests.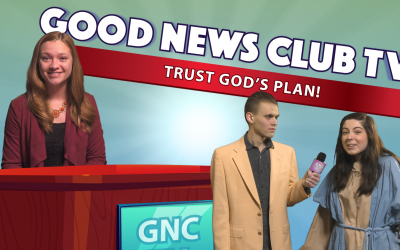 What a terrible last few days it had been for the disciples! Many had hoped Jesus was the one God promised! But Jesus was dead and all hope seemed lost. Was it?
Reach A Child, Make An Impact
We've been assigned a great work and we could do so much more if we had one more person – just one more – helping us reach Every Child, Every Nation, Every Day. That person is you!