Honor God! | Good News Club TV S1E7
Have you ever had a friend try to get you to do something you knew would be bad for you? It can be hard to say no when a friend is pressuring you to do something you know is wrong. The Bible tells about four young men who were expected to do something that would displease God. Would they be able to be strong? Watch and find out!
Download and print the Wonder Time sheet
Stay Connected with CEF
Subscribe to our email lists to receive updates, news, and stories based on your needs and interests.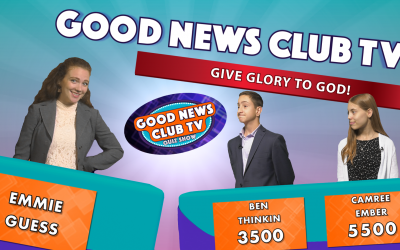 Join Jack, Jessie, and Jimmy on their best vacation ever in the outdoors. Don't forget to hit the subscribe button so you don't miss an episode!
Reach A Child, Make An Impact
We've been assigned a great work and we could do so much more if we had one more person – just one more – helping us reach Every Child, Every Nation, Every Day. That person is you!