Not a good way to start your day…
"Three tourists in Australia found themselves in an embarrassing situation after their GPS navigation system lured them down the wrong path. The three students from Tokyo set out to drive to North Stradbroke Island on the Australian coast Thursday morning, and mapped out their path on their GPS system. The road looked clear, at low tide – but the map forgot to show the 9 miles of water and mud between the island and the mainland!"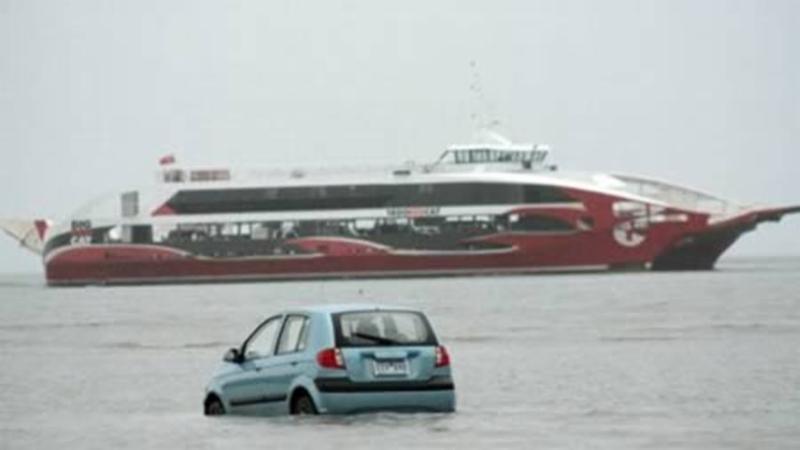 Talk about "down under!" ☺
This is the danger of depending on wrong things to assess where we are.
Thankfully, in ministry, we have a supreme GPS – the Holy Spirit. Scripture is loaded with how the Spirit indwells, guides, protects, and teaches believers. Yet, many Christian leaders depend on fallible things to help them assess where they are on the ministry path. Instead of telling us in hindsight that we've traveled down the wrong path, God's Spirit in us gives us supernatural 20/20 vision to know the way forward! Every. Single. Time. When we believe and trust God to help us know where we are, He will reveal it. Every. Single. Time. And until you assess where you are, you will never know where to go.
Have you assessed where you are in your personal walk with God? Are you spending quality time with the Lord asking Him to guide you and use you?
In your home life? When did you last look at the amount and quality of time you spend with your family? Is your time with family meeting their needs?
In ministry? If you had to make a list of why you're doing what you're doing, could you do it? Are you fulfilling your role or are you trying to fulfill too many roles? If you lead others, are you looking around and realizing there are people serving in wrong roles, out of their giftedness? What can you do to start that conversation in an effort to move the ministry toward health?
Here's a scary reality for you…the people who are watching you and CEF® have assessed. They KNOW where you are.
"You're kidding! They know where I am and I don't?"
Yes. Ask them. I dare you.
Here's another scary reality…some people don't want to know where they are. Because they'll have to face the fact that they once wandered and now are lost.
Ask God to show you where you are – in your relationship with Him, in your family life and in your ministry life.
Face it.
Ask God to show you where to go.
Sounds simple.
Will you do it?
Assess.
Action steps:
1. Start a personal journal, assessing where you are in each of these areas.
2. Ask God to show you where you need to go.
3. Watch God work and write down each answer to prayer!
"And your ears shall hear a word behind you, saying, "This is the way, walk in it," when you turn to the right or when you turn to the left." Isaiah 30:21