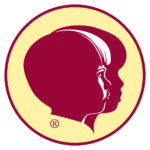 Responsibilities include inputting and coding receipts and disbursements into QuickBooks Online; paying bills; month-end close; prepare monthly bank reconciliations, preparation for board reporting, regulatory reporting, and annual budgeting; communication with chapter treasurers, and consolidating state / chapter financial data.

Hourly rate based on degree and level of experience in the $35 – $45 per hour range.
CPA preferred, but at least a Bachelors degree is required with a minimum of 3-5 years accounting experience. Preference also given to those having non-profit accounting experience. Must have a working knowledge of Excel, Word, and QuickBooks. Must be able to work independently, multitask, and communicate well.
As a religious organization, CEF is permitted and reserves the right to prefer employees or prospective employees on the basis of religion.

Please apply by sending a cover letter and resume to [email protected].