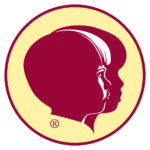 OVERVIEW:

An administrative assistant is needed for the CEF of Kentucky state office to assist the State Director, staff and board in carrying out the ministry of CEF® throughout the state. This position is part-time (estimated 12 hours per week to start), paid missionary staff or volunteer. As God increases ministry and provides additional funding, there is good potential for a full-time position in the future. (Or a full-time administrative and ministry assistant may be considered, contingent upon support raising.) The ideal candidate is a mission-minded individual, called to serve God through the ministry of Child Evangelism Fellowship® long-term.

QUALIFICATIONS:

We are seeking a committed servant of God who is walking daily with Him and demonstrates great faith and exemplary Christian character including a humble and teachable spirit. The administrative assistant should be called of God to serve in ministry, possess a friendly and cheerful disposition, be a person of prayer, and be familiar with the ministry of Child Evangelism Fellowship. The candidate should possess excellent oral and written communication skills, discretion and attention to detail, accuracy in record keeping, effective time management, organizational skills and the ability to work independently. The candidate should be proficient in Microsoft Office software, including Word, Publisher and Excel, and be able to operate basic office machines. A working knowledge of Quick Books in necessary and experience in non-profit accounting is highly recommended. The candidate must be in full agreement with CEF's statement of faith and pass background screening.

RESPONSIBILITIES:

The administrative assistant will oversee the daily operations of the state office facility in Elizabethtown, Kentucky. Specific responsibilities include, but are not limited to:

•Office reception and literature sales
•Telephone Support
•Bookkeeping/Accounting
•Payroll Processing
•Filing (electronic and paper)
•Database management
•Gathering and reporting of ministry statistics
•Child protection screening
•Administrative email communications (volunteers, staff, donors, etc.)
•Composition, design, publishing and distribution of newsletters, brochures, etc.
•Banking
•Facilities management, including basic cleaning
•Encouraging and praying with others over the phone
•Ministry fundraising

As a religious organization, Child Evangelism Fellowship is permitted and reserves the right to prefer employees or prospective employees on the basis of religion.