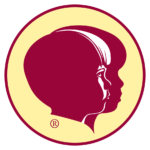 Website Child Evangelism Fellowship Inc.
Position: Administrative Assistant
Department: Information Technology
Supervisor: Director of Information Technology
General Responsibilities:
Performs administrative tasks for Information Technology and other departments as needed. This is a position that will require completing administrative work to assist IT and maintain information in complex systems. Works with minimal instruction or supervision.
Realizes the importance of the CEF Culture Points and commits to upholding them personally and in the ministry of CEF (The importance of Godly leadership at every level, of the spiritual welfare of our workers, of prayer as our foundation, of evangelizing children, of a clear and Biblical presentation of the Gospel and of a commitment to excellence, for the glory of God).
Specific Responsibilities:
May prepare agendas, and materials related thereto, and see that all requirements are met.
May be responsible for following up on the action of a committee, assigned group, etc., to ensure that decisions are implemented, contracts are prepared, and appropriate parties are notified.
Responsible for establishing and maintaining official documents and records in appropriate files.
May be asked to attend some meetings, seminars, etc., possibly to take notes or furnish information.
May do research for a project or to manage complex systems.
May receive visits or calls regarding complaints that may be resolved or referred to the proper person for resolution.
Specific Skills:
Knowledge of office practices and procedures and the use of office software.
Thorough knowledge of policies and procedures of the department and organization; ability to understand and interpret pertinent policies and procedures clearly and accurately.
Ability to establish and maintain effective working relationships with supervising personnel, co-workers, subordinates, representatives from all levels of the organization, business professionals, and the general public.
Ability to project a positive, concerned image to the public.
Ability to communicate in a superior manner orally and in writing.
Additional Responsibilities:
Performs other duties as assigned.
The preceding examples are representative of the assignments performed by this position and are not intended to be all-inclusive.
As a religious organization, Child Evangelism Fellowship is permitted and reserves the right to prefer employees or prospective employees on the basis of religion.