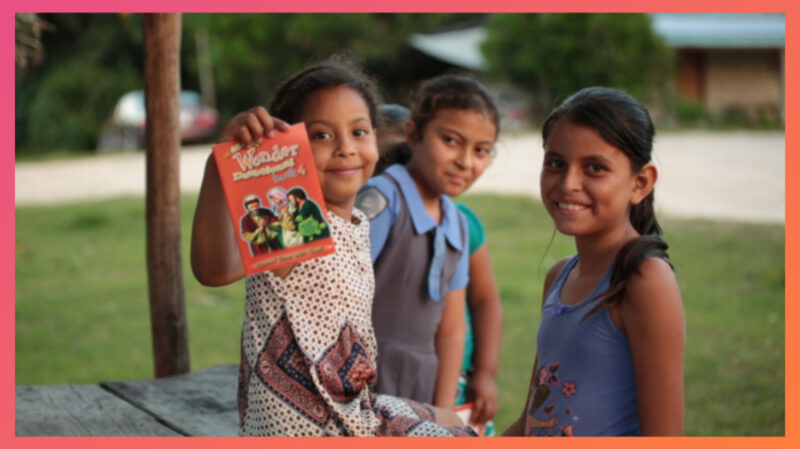 Children need to know about Jesus—and visual materials help.
Can you imagine trying to teach Sunday school without any pictures, materials, or other resources to help children understand the story? But when teachers use visual materials to illustrate the lesson, it makes the Bible come alive . . . no matter what part of the world children may live in.
Boxes of Books give our missionaries the tools they need.
That's why we send Boxes of Books to our workers around the world—boxes filled with visual resources, Wonder Devotional Books, and other materials so children can learn more about Jesus. Ever since we started sending these Boxes of Books to CEF missionaries in poor and "closed-to-the-Gospel" nations, we've seen a huge increase in children hearing and responding to the Gospel message. 
You can make the Bible come alive to children around the world.
When we send Boxes of Books to our missionaries around the world, we're able to equip these teachers with all the materials they need to reach and disciple children on a regular basis. And you can be a part of this important work! By giving to provide Boxes of Books, you're helping to make the Bible come alive for children around the world, enabling them to hear the Gospel and come to know Jesus as their Savior.
Give the good news of Jesus to unreached children this Easter!
With each one of CEF's Boxes of Books you send, you'll reach 650 children with the live-saving message of Jesus Christ.