NEWS PROVIDED BY
Child Evangelism Fellowship
March 14, 2023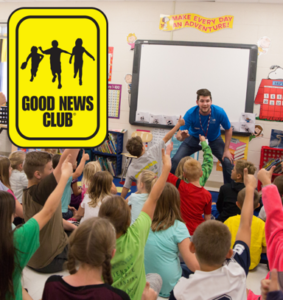 Liberty Counsel has filed a lawsuit in the U.S. District Court for the District of Rhode Island against Providence Public School District and its superintendent, Dr. Javier Montanez, for discriminating against Child Evangelism Fellowship (CEF) by not allowing its Good News Clubs on campuses while allowing other clubs to meet. Liberty Counsel seeks preliminary and permanent injunctions against the school district's enforcement of the unconstitutional policies that prohibit the Good News Clubs to meet on equal terms as secular clubs.
For nearly two years, the Providence Public School District has blocked CEF Rhode Island from hosting its elementary school Good News Clubs on district school facilities. However, other organizations such as Boys and Girls Clubs, Boy Scouts, Girl Scouts, YMCA, and Girls on the Run are given free use of school facilities for after school programs.
CEF Rhode Island is a Christian non-profit organization and a subsidiary of Child Evangelism Fellowship Inc., an international non-profit worldwide children's ministry. CEF Good News Clubs positively impact the lives of children and their families. Good News Clubs typically meet once per week, immediately after school, and are led by trained and vetted local community volunteers. The clubs provide religious and other teaching and activities to encourage learning, spiritual growth, and service to others, as well as social, emotional, character, and leadership development.
Good News Clubs do not charge any fee and welcome children with written permission from parents. There are currently more than 4,800 Good News Clubs in public elementary and middle schools across the United States, including in other Rhode Island school districts.
Throughout 2021, the school district failed to respond to repeated facilities use applications by CEF Rhode Island to hold after school Good News Clubs. In March 2021, Liberty Counsel received thousands of pages of public records from the school district revealing that when it denied the Good News Clubs' facilities use requests by repeated failures to respond, the school district was routinely approving the requests of similar groups. In November and December 2021, Liberty Counsel requested prompt approval of CEF's requests to hold the after school Good News Clubs. The school district did not approve any of CEF's facilities use requests, despite Liberty Counsel's letters setting forth the applicable facts, policies, and law.
In June 2022, the Good News Club even submitted a "community partner" application. Again, the school district never responded while a comparable non-profit club, Girls on the Run, had its first spring meeting on February 27, 2023.
In June 2001, the U.S. Supreme Court in Good News Club v. Milford Central School ruled that public schools violate the First Amendment by not providing equal access and equal treatment to Christian clubs when the school has opened the forum to secular clubs, as in this case.
Liberty Counsel represents CEF nationally and has never lost a case involving Good News Clubs.
Liberty Counsel Founder and Chairman Mat Staver said, "The law is clear that public schools cannot discriminate against the Christian viewpoint of Good News Clubs. Equal access means equal treatment in terms of use of the facilities, including fee waivers, time of meetings, and announcements. The Good News Club must be given equal treatment as the non-religious groups.
Liberty Counsel provides broadcast quality TV interviews via Hi-Def Skype and LTN at no cost.
Child Evangelism Fellowship is an international, nonprofit, Christian ministry that has been teaching the Bible to children since 1937. CEF has 400 offices in the USA and is organized in most nations of the world, with over 3,500 paid staff and hundreds of thousands of volunteers. In its last ministry year, CEF ministered to over 16 million children in its face-to-face teaching ministries.
SOURCE Child Evangelism Fellowship
CONTACT: Emily Hechler, 636-456-4321 x1116, [email protected]