Why is training important…
Would you go under the knife with an untrained heart surgeon? When sharing the Gospel, training is more important than in heart surgery, because what a heart surgeon does is temporary, but the message of the Gospel is eternal.
Find out more information about our training.
Stay Connected with CEF
Subscribe to our email lists to receive updates, news, and stories based on your needs and interests.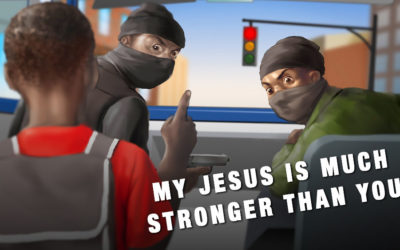 Being strong in the face of danger isn't always easy, but because of what Jeandré had learned in Good News Club he knew what to do.
Reach A Child, Make An Impact
We've been assigned a great work and we could do so much more if we had one more person – just one more – helping us reach Every Child, Every Nation, Every Day. That person is you!