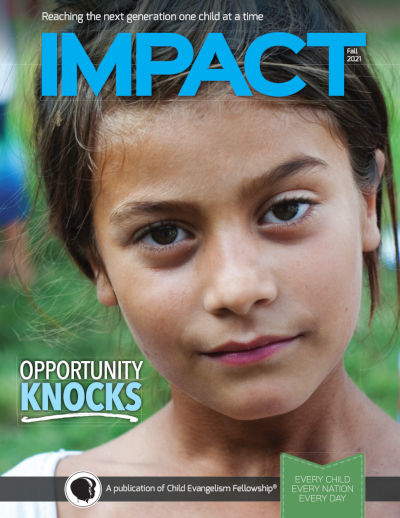 Impact Magazine Fall 2021
This edition of Impact shares testimonies of men, women, and children who sacrifice for the sake of the Gospel and make the most of God-given opportunities to be bold witnesses for Him. We are humbled when we read about what God does through the ministry of CEF around the world and how He uses the lives of His dedicated servants. It is a joy for us to pray for them and support them in their ministries.
Don't wait! Complete the form to receive a FREE digital copy of the IMPACT magazine each quarter.
Get a FREE digital copy of the Impact Magazine each quarter by filling out the form below