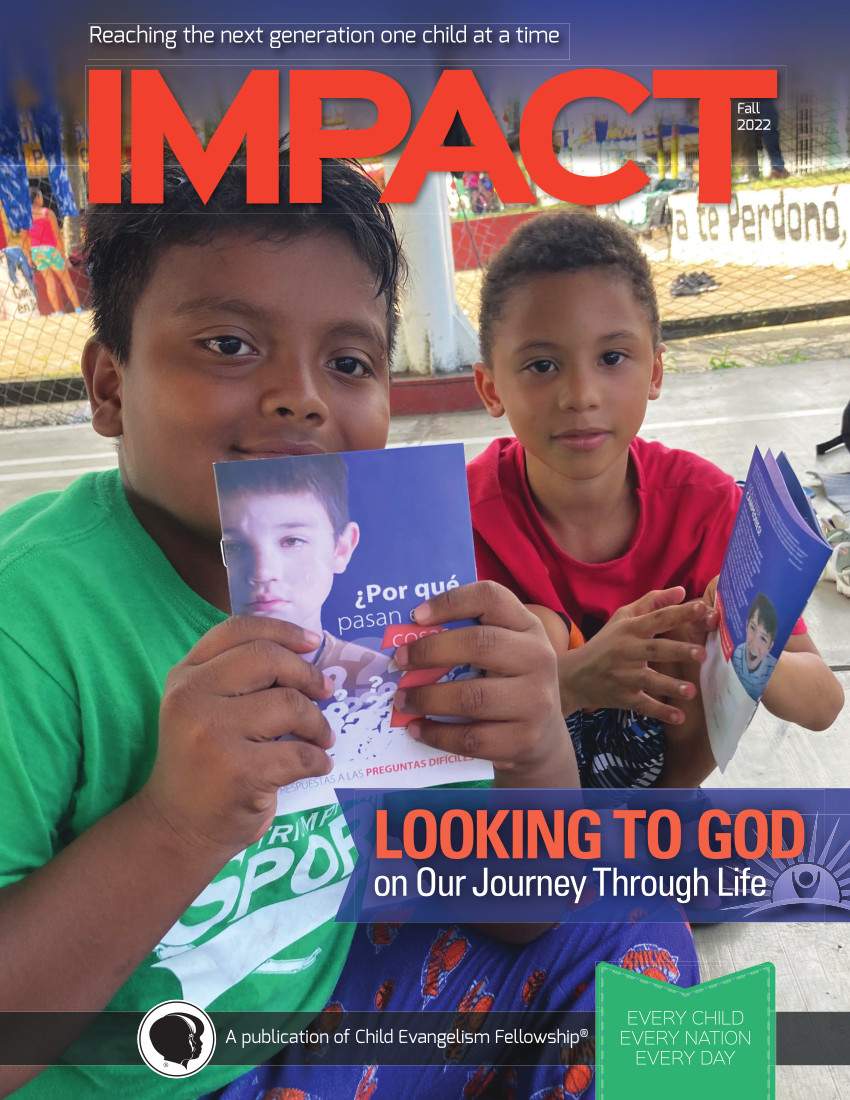 Impact Magazine Fall 2022
While looking to God on our journey through life, there will be times of new beginnings. We expect lots of changes when we are young but new beginnings can come at any time. As Child Evangelism Fellowship® celebrates 85 years of ministry we look forward to the new beginning of our next president. You will learn more about the president and his vision for the ministry in future editions of Impact magazine.
Don't wait! Read an interactive version of the magazine below or complete the form to receive a FREE digital copy of the IMPACT magazine each quarter.
Get a FREE digital copy of the Impact Magazine each quarter by filling out the form below