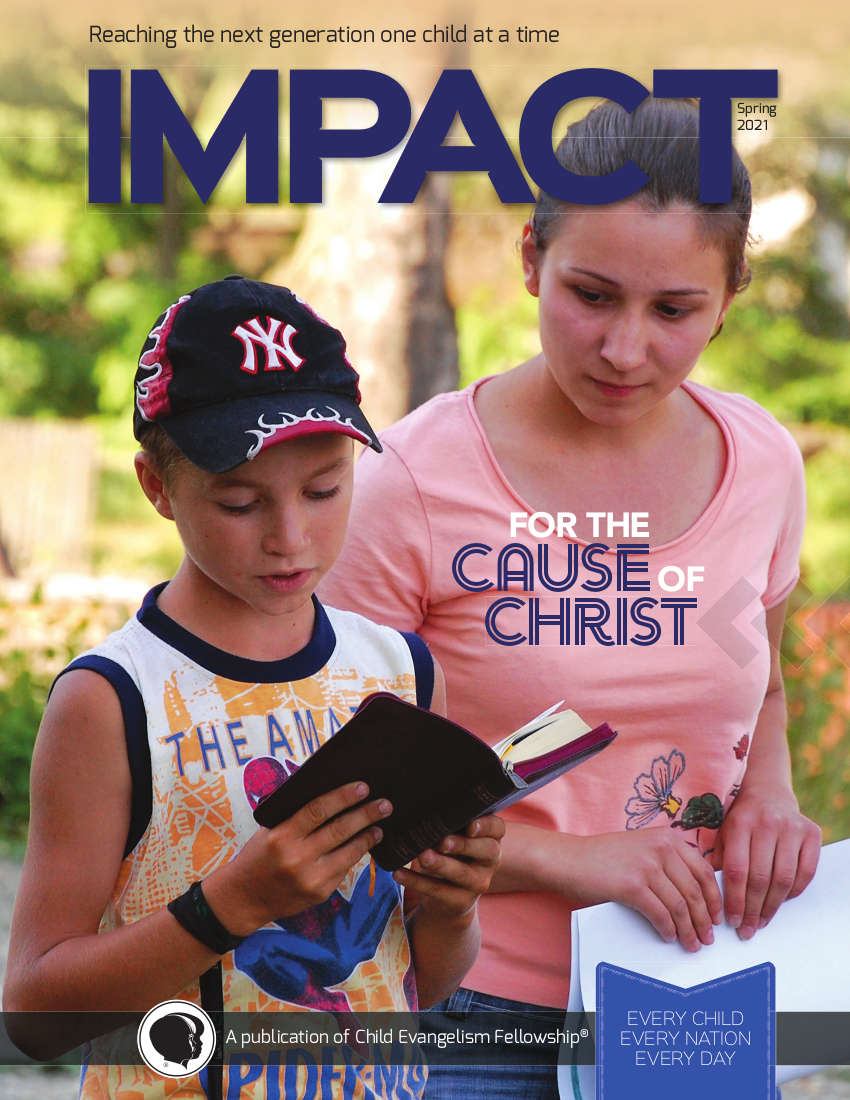 Impact Magazine Spring 2021
We are always energized when we spend time with the CEF family. Conversations reflect passion, commitment, and dependence on God. We marvel at the grace of God as we hear stories like the ones included in this edition. When we receive ministry reports, like the recent pictures of boys and girls practicing The Wordless Book to share the Gospel with other children on the island nation of Mauritius in the Indian Ocean and the photos of over a hundred children listening to a Christmas Party Club in Madagascar, all spread out for social distancing, our hearts rejoice that God continues to use this ministry to advance His kingdom.
Don't wait! Download the magazine below or complete the form to receive a FREE digital copy of the IMPACT magazine each quarter.
Get a FREE digital copy of the Impact Magazine each quarter by filling out the form below