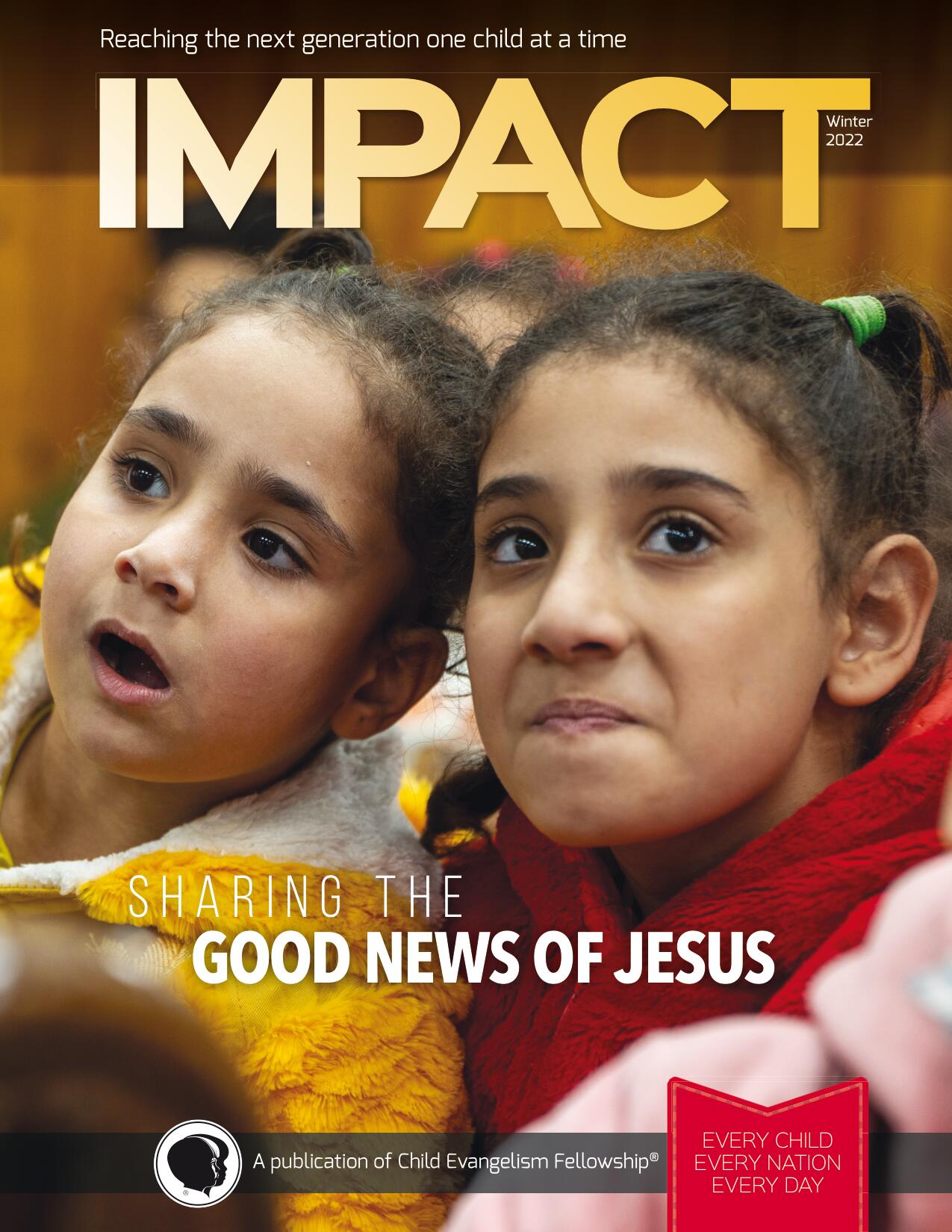 Impact Magazine Winter 2022
Sharing the Good News of Jesus can be dangerous and difficult
but also joyous and rewarding. The foundation of our service must rest on trusting God. He is always with us. Even bearing fruit in our ministry comes from Him. This magazine gives only a glimpse of how God continues to bless the ministry of CEF to see the Good News of Jesus shared around the globe.
Don't wait! Read an interactive version of the magazine below or complete the form to receive a FREE digital copy of the IMPACT magazine each quarter.
Get a FREE digital copy of the Impact Magazine each quarter by filling out the form below