Energizing a Personal Bible Reading
-Robert Choun
As Christian educators we must help children understand the importance of God's Word in their daily lives by example. Although modeling is a crucial factor, it is not enough. To encourage children to read the Bible on their own, we must also provide opportunities, encouragement and tools to motivate them.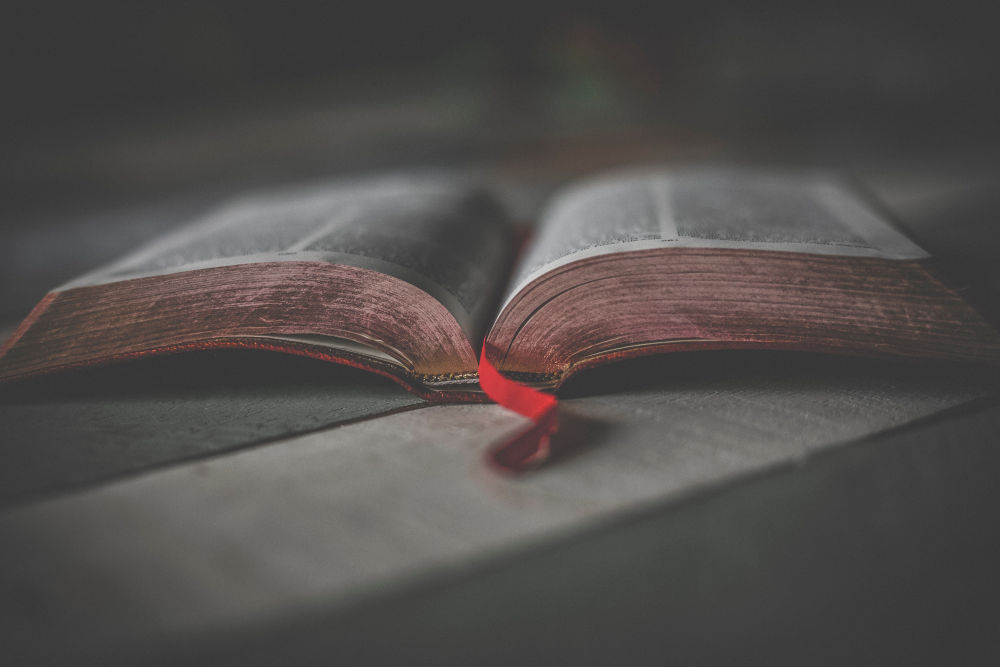 Teaching Opportunities
Search the Scriptures
When your students need answers, direct them to the Scriptures. You can provide minimal but strategic help by providing additional resources.
Child: I want Nicky's skateboard. If I pray, will God give it to me?
Teacher: Let's ask God. Go get your Bible and turn to Exodus, chapter 20. There's a list of God's laws. Try verse 17
Child: It says not to covet what belongs to my neighbor. What's covet?
Teacher: Look it up in our Bible dictionary then see if you understand what God is saying
Child: I guess I'm not supposed to want my friends' stuff!
Teacher: That's your answer—right in your own Bible.
Functioning as a guide, you can aim the young learner in the right direction.
Establish a Daily Quiet Time
Encourage children to practice Bible reading at home in a daily quiet time with God. But if privacy and quiet times are hard to find at home, consider offering a time in class or club for personal reading and prayer.
Establish the practice of prayer before Bible reading. "Dear Father in Heaven, help us to read and understand what You are going to tell us through Your Word. Help us use what we are going to learn today." (Ps. 119:18)
Show the children how to apply the following questions as they read a passage:
What does it say?
What does it mean?
What does it mean for my life today?
Reach for Resources
Good resources to have on hand include:
A child's Bible dictionary
A simple topical concordance
A historical atlas of Bible lands
A devotional guide can be very helpful if it is keyed to the age-group characteristics and needs of your learners. Don't try to adapt adult material simply by changing the vocabulary. God speaks to children through His Word, but He usually has something to say that is unique to their level of experience and understanding. (See examples of great devotional guides below.)
Accommodate Reading Problems
Some of your learners may lack reading skills or find reading difficult because of vision or learning disabilities. Use editions with large, bold print on quality paper. Colorful illustrations are helpful to reluctant readers, especially those struggling with English as a second language.
Don't be afraid to start off with biblically correct Bible story books and graduate to an unabridged version as reading skills develop. A simplified vocabulary is important for those children who want to read independently. For group reading provide each learner with the same Scripture version. To make the challenge of locating a verse easier, highlight key passages prior to class.
Motivating Young Readers
How are we to motivate children, even reluctant readers, to spend time in God's Word? Sit down and read along with them—children crave attention. Give your full attention to a child reading from his Bible and you may find it difficult to get him to take a break. Children will develop good feelings about Bible reading if they can associate it with warmth and caring. Consider asking for volunteers to come and listen, one-on-one.
Real Rewards
To keep the emphasis on Scripture content, avoid rewarding students according to the amount they have read.
Choose topical reading plans that provide passages children can more readily comprehend. Know your students well enough that you can suggest Scripture readings that apply to their problems.
Affirm signs of spiritual growth with recognition and praise. "The way you behaved today shows that you are listening to what God is telling you in His Word. You are learning what the Bible really means."
Learn More about Good News Clubs
Find out what a Good News Club is and how you can get involved.