Tough Questions From Kids
Helping Children Recognize Sin and Win
– Sheida Catalan
It was 9:50 on Sunday morning. I was rushing to set up for my class when the mother of one of my students approached me with a heavy heart. "Please, will you talk to Justin? I found out he has been stealing!" The news was hard to believe. How could this quiet, well-behaved fourth grader who had confessed Jesus as Lord do such a thing? Many memories ran through my mind: the first day Justin came to class; the day he unrelentingly looked at me, indicating he wanted Jesus in his heart. Then came the painful knowledge of his home life. I thought about the prayers, the counseling, all the time invested in Justin and his entire family as the whole church.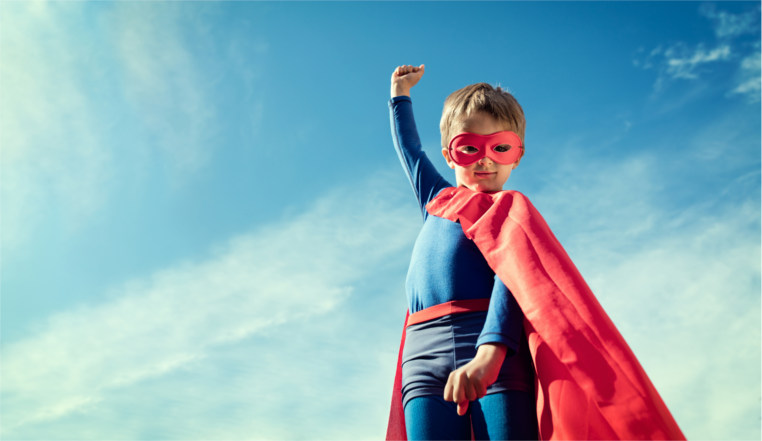 Developing a Counter- Culture Worldview
Morality has ceased to be a clear-cut issue. Not only do schools lack in teaching moral values but many parents seem to have given up on the idea completely. They are the product of a "free culture" and are entangled in the web of daily life—leaving little or no time for developing godly character in their children.
There are times I dread teaching because kids behave so radically different than they used to. They are taught to speak their mind, assert themselves, listen to their heart and do what feels right. No wonder the response to, "Would you please sit down," is, "What if I don't want to?" or "Do I have to?" or simply, "No!"
But in our church and club programs let us not give up hope. God has strategically brought these children into our lives so we can challenge them to live by God's standard. The most awesome fact is that we are not doing this work alone; God's Holy Spirit can work in the life of even the youngest Christian "to will and to act according to His good pleasure" (Phil. 2:13).
A Solid Foundation— the Ten and the Two!
Teaching the Ten Commandments might seem like an old-fashioned idea. After all, everyone knows them; or do they? At a recent conference of 250 church leaders, when asked who could recite the Ten Commandments, only a few hands went up!
In this "if it feels right, it must be right" culture, God's good law is the first line of defense to equip children. Consider teaching a 12-week series on the Ten Commandments and then the two that Jesus used to sum them up (Matt. 22:36-40). (See sidebar for a 12-week lesson plan.)
Learning God's rules is an important prelude to defining sin.
So, What Is Sin?
Sin is any thought or behavior that is contrary to the Word of God or His character. It is anything one thinks, says or does that is displeasing to God. (See Rom. 3:23; James 4:17; 1 John 3:4.)
Teach the children whose definition of sin is acceptable. Since God made us and gave His Son to die for our sins He is the one who gets to define what sin is.
A great way to teach the meaning of sin is by using a dart game to illustrate missing the mark. God's standards are the target. There are no exceptions. Anytime we fail to hit the bull's-eye we have missed the mark. God calls this sin.
The second step is to ascertain if a child realizes he has come short of God's standard. The lack of a moral foundation in the lives of children like Justin is a blind spot that must be overcome with God's truth. Point children to verses that address sin. Knowing what God expects, the child can aim for the bull's-eye and seek God's forgiveness and help when he fails.
Help children envision living holy lives before God. 1 John 3:4-6 says, "No one who lives in Him, keeps on sinning. No one who continues to sin has either seen Him or known Him." Jesus said, "If you love me you will obey what I command" (John 14:15).
Teach these principles carefully because young children especially can feel that once they have sinned they are no longer saved. Betty was such a child. She had received Jesus when she was seven years old but grew up in fear, thinking Jesus no longer loved her because she could not stop sinning.
After inviting children to receive Jesus it is important to teach them the special promises of God; e.g., that He will never leave them or forget them (Heb. 13:5). Show children from 1 John 1:9 that they must confess their sins to God, agreeing with Him that what they have thought, said or done is sin. Then God will forgive them because He is faithful and fair. He won't throw them away and get a better child to replace them.
Facing Temptation
Remember Joseph's plight and flight? Many have drawn the conclusion from that story that we must run from temptation. That is not what Joseph was doing. Potiphar's wife tempted him "day after day" and he constantly fought the temptation and refused to do what was evil in God's sight. When He finally ran, it was not from temptation but from a physical attack, removing himself from the person who was forcing him to do evil.
Teach children to run from anyone who is trying to get them to do evil things like buying drugs, stealing or looking at dirty pictures put in front of them as a joke. But when it comes to their own "want-to" to sin they must stand up and fight like soldiers against the enemy.
God has shown us how to fight back so that we can become strong in the spirit. James 4:7 says, "Submit yourselves, then, to God. Resist the devil, and he will flee from you." Many times when children are facing temptation they must resist by saying no to that sin; then it will be the enemy who runs. (See the Resource Card object lesson "Flee Temptation" in this issue.)
Have children ask these questions when they are in tough, decision-making situations:
1. If I do this will I be disobeying one of God's commands?
2. If I do this will I be loving God with all my heart, soul, mind and strength?
3. If I do this will I be loving "my neighbor" as myself?
4. Would I do this if I could see Jesus standing next to me?
5. If I am still not sure what to do who is a trusted adult I can talk to?
Assure children that the answers are in God's Word and that He will show them right from wrong. Discuss thoughts to guard against:
1. If it feels good it must be right.
2. If everyone else is doing it, it must be okay.
3. God is loving and forgiving so I'll just do it and say I'm sorry afterwards.
In ancient times God spoke to Zerubbabel saying, "'Not by might nor by power, but by my spirit,' says the Lord Almighty" (Zech. 4:6b). God has handpicked you to be an agent of change, to rebuild what is in ruins and to rise up a godly generation to glorify His name. He will support, enable and equip you to do His will.
Learn More about Good News Clubs
Find out what a Good News Club is and how you can get involved.