Can Kids Manage God's Stuff
-Larry Burkett
With good training, why not!
"Why do I have to give some of my money to God? He already has everything. I earned it and it's mine." Oh, is that so? Every Christian is a servant of God. Because we're His servants, we are also His stewards. A steward is responsible for taking care of and managing what belongs to someone else. And all that we have belongs to God. Giving is one way we outwardly show our inward commitment to God. Giving indicates the willing and obedient heart of a good servant.
The Giving Responsibility
If we think we're owners and not managers, we see ourselves as the person in charge. But if we agree that God owns everything and recognize that we're simply His stewards, we'll be concerned with how best to manage His possessions. Is God pleased when we spend all our money on ourselves, while His others servants are in need? Is God pleased when we use His money to satisfy personal selfish desires at the expense of the unsaved? Is God pleased when His servant chooses to do what he or she wants rather than to fulfill God's Great Commission? Ask your students what it means when someone says, "Like father like son." This saying means that children are very much like their parents.
In the family of God the child needs to be like his Heavenly Father. As an adult and a teacher, you have a precious responsibility to show children how to be givers because God is the greatest giver of all. He gave His son, Jesus Christ, to be the sacrifice for the sins of each of us. And He continues to gives us both spiritual and physical gifts. Giving is one of our responsibilities as servants and managers of God's things. We are to be like our Heavenly Father. "Give and it will be given to you. A good measure, pressed down, shaken together and running over, will be poured into your lap. For with the measure you use, it will be measured to you." (Luke 6:38)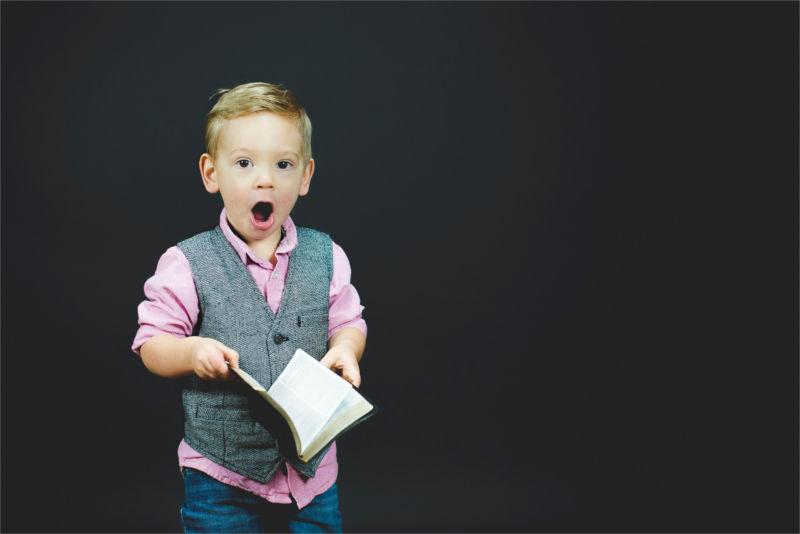 Hey, I've Got Money
Some children receive money from allowances or from doing jobs for the family or neighbors. God wants them to always do their work well. "Whatever you do, work at it with all your heart, as working for the Lord, not for men" (Col 3:23). They don't have to do things perfectly but they must do the best they can do to honor God. Help them understand that because God owns everything, even the money they receive for their works is a blessing from Him. It doesn't belong to them simply because they have worked for it.
The psalmist said, "The earth is the Lord's, and everything in it" (Ps. 24:1). Deuteronomy 8:18 declares that even the ability to make money comes from God. And the apostle Paul asks, "What do you have that you did not receive?" (1 Cor. 4:7). God's ways and principles work out best for us because God is good and faithful and He loves us. Your attitude as a teacher plays an important role in this area. Use simple personal testimonies of how God has shown you His way is best in your life.
Along with the reason for a rule help your children know the Ruler, Jesus Christ.
Basics for Giving
In teaching children the basics for giving, first establish the rule; then explain the biblical principle for the rule.
Tithe- The "firstfruits" belong to God. "Bring the best of the firstfruits . . . to the house of the Lord your God" (Ex. 23:19). Use Malachi 3:10 to explain the reason for and benefits of this principle.
Budget-After giving to God decides what will be spent in other ways. A very simple budget for beginners has three parts: Giving, Saving and Spending. The reason for a budget is to be able to give for causes that God shows us, to pay for things we must have and to plan ahead for things we may want to buy.
Give-God loves cheerful givers (1 Cor. 9:6-7). He provides foe us so we can help provide for others. People in the church at Macedonia begged Paul to allow them to have the opportunity to give to others (1 Cor. 8:3-4). In addition to tithing encourage children to set aside a portion of their allowance or other worthy causes. Some people say we should "Give until it hurts." But God wants us to give until it feels good because He loves cheerful givers.
Save- Save for something specific; otherwise it might become hoarding. Hoarding is keeping for ourselves what God intends for us to give to others. To have money for something specific, plan ahead like the ants do for winter (Prov. 6:6-8). When children learn to save for things they want they'll be less inclined to get into debt trouble when they are adults. When we use God's money improperly we can become indebted and unable to give. "The wicked borrow and do not repay, but the righteous give generously" (Ps. 37:21).
Managers of God's Stuff
Be sure children understand that giving is more than dropping money in an offering plate. When we give and the way we give reflects the kind of stewards we are for God. I received a letter from a nine-year-old boy in Pennsylvania who delivered newspapers to 19 customers. A portion of his letter said, "When I get my paycheck I cash it and put ten percent in the offering, 50 percent in saving and 40 percent in spending. A newspaper route can teach anybody responsibility. Your friend, Isaiah." We all want to be responsible givers and managers of God's stuff-after all, that's what a good servant of God is.
Stay Connected with CEF
Subscribe to our email lists to receive updates, news, and stories based on your needs and interests.