Talking to Children about Natural Disasters
—Pat Verbal
Becky hasn't slept in weeks due to aftershocks of a scary earthquake. Joshua hides in a closet during thunderstorms since his house was struck by lightning. Sarah's grandmother died in Hurricane Harvey and she wonders why bad things happen to good people. Natural disasters are scary for children and adults. Children who are sent to a "safe place" can suffer separation anxiety and confusion. Afterward they may have difficulty sleeping or going back to school. They might become aggressive, depressed or clingy. Many parents aren't prepared to handle a child's emotional needs while they're trying to rebuild their lives. Yet it was in the storms of life that Jesus' disciples learned to stand in awe of their Creator and so can the children in your class (Matt. 8:23; 14:25; Acts 27).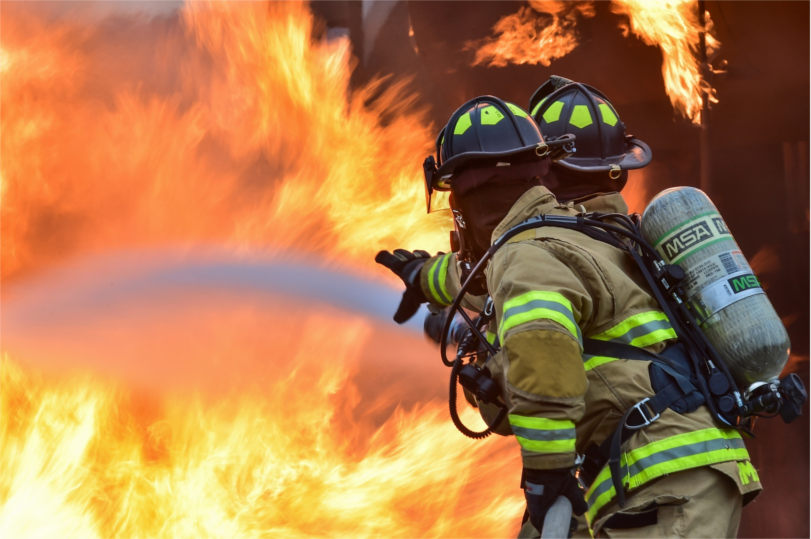 Be Prepared to Listen
Whether they live in an area of tornadoes, hurricanes, forest fires or flash floods, children fear the power of weather. They're also aware of global disasters on the news. Children in the same home may have very different reactions. Be prepared to listen to children's concerns and agree that the disaster is a terrible thing. Preschoolers have not developed coping skills. They may express their frustration through play such as knocking the roof off a dollhouse. They need your calm response, "I'm sad because I lost my family photos in the tornado. What makes you sad?" Or "I know your home is a mess now but when your family rebuilds how would you like to decorate your new room?"  Older children feel helpless and need to be included in the family's sorrow. Offer to go with them to inspect the damages to their home. Encourage parents to keep the family together and give kids a task in the cleanup. When children who believe that God is all-powerful question suffering, show them God's heart in stories like the widow at Zarephath in 1 Kings 17. She and her son would have died because of a devastating drought but God sent Elijah and provided food for His children. Encourage children to talk to God about everything and to ask Him for courage and hope. He is the greatest listener of all!
Apply Spiritual Bandages
Physical wounds are visible but wounded hearts require spiritual healing.
Help children examine their fears in light of God's promises. Fear calls for a decision not to worry and to trust in God's love (1 John 4:18). Trust helps children remain calm in a crisis and even to comfort others.
Help children deal with loss. In a disaster stuff gets lost. It's okay to be sad about losing a favorite toy, a bike or one's home. But things can be replaced. If they lose a prized gift remind them that the love of the giver can never be lost. Suggest they paint a picture of something they want to remember.
Share stories of families who have sur­vived natural disasters. Talk about how communities work together to supply needs and rebuild. "We felt hopeless and alone," said one child after a flash flood damaged his house. "But when a work team from our church showed up we knew God was right there by our side." Talk about passing along God's comfort from 2 Corinthians 1:3-11.
Encourage children to get lots of rest after a crisis. Stress is exhausting. Get to know a Christian counselor in your community you might recommend when a family is overwhelmed.
With God's help and lots of prayer, a frightening event can transform a child's faith. And you can teach your students to look for rainbows after the storms.