I Can Trust God | Good News Club TV S4E3
Then Pharaoh's mind was changed and he said, "What have we done, letting those Israelites go? Let's chase them and bring them back!" Would the Israelites be taken back to Egypt? Would they escape? Watch to find out!
Stay Connected with CEF
Subscribe to our email lists to receive updates, news, and stories based on your needs and interests.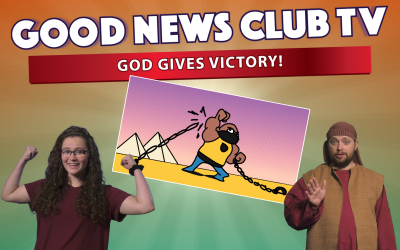 Who is your favorite superhero? The Bible tells about a time when God provided real heroes to save His people from serious trouble! These people were not perfect, but the all-powerful God used these real men and women to help save His people. These heroes were called judges. They weren't like judges in a courtroom we have today. They were special leaders God used to rescue His people from big problems. Listen to this episode to hear why God's people needed these special heroes.
Reach A Child, Make An Impact
We've been assigned a great work and we could do so much more if we had one more person – just one more – helping us reach Every Child, Every Nation, Every Day. That person is you!