Every Child, Every Nation, Every Day
GUIDE RETREAT
The next Guide Retreat is October 3-6, 2019.
Have you ever longed for clear direction for your life? Do you desire to navigate through life with a sense of God's leading and directing you every step of the way? Do you want to discover and do the will of God and fulfill God's purpose for you. Hundreds of people just like you have benefited from GUIDE RETREAT. GUIDE RETREAT is held in Warrenton, MO on the campus of Child Evangelism Fellowship, and it is an opportunity for you to come apart and listen to God's direction for your life.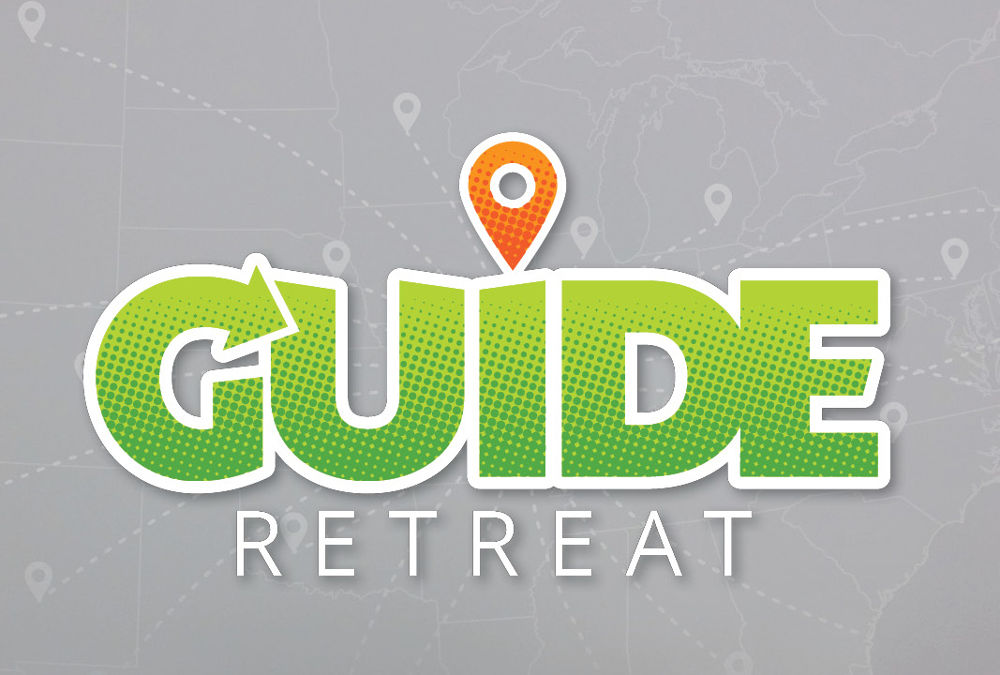 Whether you sense God's calling to CEF or you are just examining the options, GUIDE RETREAT will help you consider the opportunities and make a choice based on solid principles from God's Word and the leadership of His Spirit. CEF the world's largest ministry to children —currently serving around the globe! In the last ministry year, CEF workers presented the life-changing message of the Gospel to over 25.4 million children, we are anticipating a 20% growth for this year. CEF is committed to helping you find and do God's will for your life. GUIDE RETREAT will give you the opportunity to spend the weekend with others just like you who want to discover and do the will of God. We'll enjoy time in God's Word, fellowship, prayer, worship, and investigating the opportunities available. Our weekend together will be organized around the word GUIDE:
Gaining a Biblical perspective
Understanding God's will
Investigating the opportunities
Developing a plan
Enjoying the journey
Please join us for this practical weekend retreat.
GAINING A BIBLICAL PERSPECTIVE

Understanding God's Heart for the World

Focusing on the 4-14 Window
UNDERSTANDING GOD'S WILL

Identifying Your Spiritual Gift

Practical Steps for Knowing God's Will

INVESTIGATING THE OPPORTUNITIES

Reaching Children in the Public Schools

Reaching Children in Your Community

Reaching the Children of America's Military

Tour of CEF International Headquarters

Every Child, Every Nation, Every Day

Around the World in 80 Years

DEVELOPING A PLAN

Ways You Can Pursue Your Passion in CEF

Volunteer, Short-term, Internships, IMPACT, Career

How CEF Can Equip You to Serve

ENJOYING THE JOURNEY

What to Expect as You Pursue the Path of God's Calling
WHO SHOULD COME TO THE GUIDE RETREAT?
GUIDE RETREAT is for anyone who desires to discern the will of God for their lives and follow through with His plan. You will be assigned to a small group for the weekend and your "guide" will work with you help discuss and process the topics covered. A special feature of the weekend will be a Spiritual Gifts Inventory Test which will help you determine the natural gifts God has given you and how He has equipped you to serve Him effectively. CEF leaders will be available to also talk with you about service opportunities throughout the weekend.
WHERE IS GUIDE RETREAT?
GUIDE RETREAT is held at the International Headquarters of CEF located in Warrenton, MO. If flying, please fly into the St. Louis International Airport. Transportation to and from the airport is available upon request. Warrenton is located approximately 45 miles west of St. Louis just off Interstate 70.
WHAT IF I HAVE MORE QUESTIONS?
Call 800-300-4033 (ext. 2050) or email usa@cefonline.com.