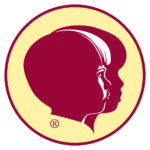 Website CEF of North Carolina, Inc.
General Description:
The Good News Club ministry coordinator will work alongside the Sandhills director to partner with local churches to reach children with the Gospel through the Good News Club ministry.
This person will recognize the importance of the CEF Culture Points and commits to upholding them personally and in the ministry of CEF (the importance of Godly leadership at every level, of the spiritual welfare of our workers, of prayer as our foundation, of evangelizing children, of a clear and Biblical presentation of the Gospel and of a commitment to excellence, for the glory of God).
Specific Responsibilities:
Building new relationships with local churches and schools.
Coming alongside local GNC church partners to help recruit volunteers and provide resources.
Providing quality training for churches on how to share the Gospel more effectively including a beginning of year GNC training, short trainings for new series, and TCE 1.
Sharing what God is doing through writing social media posts, newsletters, and brochures.
Promoting the Good News Club Program among other ministries and community leaders.
Teaching in a Good News Club weekly.
Developing the local prayer team by sharing needs and victories.
Helping seek financial support for the ministries of CEF Sandhills.
Willingness to serve as needed in other ministries of CEF Sandhills.
Essential Job Functions:
Team player
Excellent written and verbal communication skills
Excellent people skills
Willingness to learn
As the right to prefer employees or prospective employees on the basis of religion.