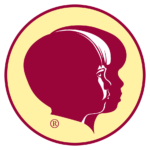 Website Child Evangelism Fellowship Inc.
CHILD EVANGELISM FELLOWSHIP INC
International Headquarters, Warrenton, MO
Ministry Description
Department: Education
Supervisor: CMI Director
General Responsibilities:
Carries out the educational program established by the Board of Trustees of CEF Inc. in the USA and overseas. Ministers as part of the CMI faculty and staff.
Realizes the importance of the CEF Culture Points and commits to upholding them personally and in the ministry of CEF (The importance of Godly leadership at every level, of the spiritual welfare of our workers, of prayer as our foundation, of evangelizing children, of a clear and Biblical presentation of the Gospel and of a commitment to excellence, for the glory of God).
Specific Responsibilities:
Children's Ministries Institute USA
Teaches at the Children's Ministries Institute in the USA and overseas as requested by the CMI director.
Grading assignments
Coordinating and teaching various subjects
Tutoring and counseling students
Preparing teaching materials
Helps oversee student activities as well as the CMI graduation banquet. Works in cooperation with the Institute director to provide activities which would enhance the social and spiritual lives of the students.
Spends time with students individually and in groups to ensure fellowship and friendship, offering counsel and encouragement when needed.
Orders workshop materials and assembles packets for all CMI workshops.
Coordinates the CMI Party Clubs.
Participates in the personal and ministerial development of CEF full-time workers and volunteer instructors of teachers as requested.
Interviews students and ensures that the Child Protection Policy is carried out for CMI sessions.
CMI Bookstore and Materials
Manages the CMI bookstore and helps operate it during CMI as well as during other special events.
Orders stock for the bookstore.
Deposits checks and balances the cash drawer as needed.
Oversee the yearly inventory of all CEF Press bookroom stock.
Material Development
Participates in the development of educational materials such as course notes, video, etc. as requested by the executive director of education.
Participates in the development of CEF Press songs, lesson materials, videos, and other teaching tools as requested.
Donors and prayer partners
Communicates regularly with donors and prayer partners by means of a newsletter.
Is faithful in sharing with support team financial needs according to CEF policy-"Ask God and tell His People" in order to maintain support level.
Expands support team as God gives opportunity.
Conference Workshops & Seminars
Participates in the development and conducting of education workshops at CEF conferences or other venues as requested.
Miscellaneous
Shares a burden and vision for children at every opportunity.
Works with children at least once a year to keep current with their needs.
Seeks opportunities for further training as a continual learner.
Carries out any other special assignment or activity as requested by the executive director of education.
Essential Job Functions:
Strong background in children's ministries and teacher training
Leadership development skills
Public speaking ability
Preparation of lesson plans
Capability to travel
Attention to detail writing skills
Team Player
As a religious organization, Child Evangelism Fellowship is permitted and reserves the right to prefer employees or prospective employees on the basis of religion.