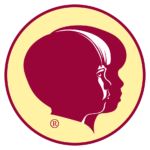 Child Evangelism Fellowship Inc.
Position:         Intern
Department:   USA Ministries
Supervisor:      Administrative Assistant to the Assistant VP of USA Ministries
General Responsibilities:
As part of the USA Ministries team, the intern will assist in serving USA field staff, CEF board and committee members and volunteers in the U.S. The intern will gain work experience in the following areas: data verification, survey techniques and result compilation, email and web communications, creating and executing work and communication plans, online meeting scheduling, conference/event experience, and online resource management.
Realizes the importance of the CEF Culture Points and commits to upholding them personally and in the ministry of CEF (the importance of Godly leadership at every level, of the spiritual welfare of our workers, of prayer as our foundation, of evangelizing children, of a clear and Biblical presentation of the Gospel and of a commitment to excellence, for the glory of God).
Specific Responsibilities:
Responsible for answering inquiries by phone and email from field staff and general public
Responsible for filtering/scanning newsletters for stories and other pertinent information
Responsible for archiving permanent records
Provides administrative support to the USA ministries team
Assists in the maintenance of contact lists for staff, boards, and committees, and credentials for the staff website
Assists in preparing communications and resources through various channels and methods (website, phone, email, and presentations).
Assists with surveys, preparing, sending, and compiling results
Assists in planning and execution of conferences and events
Assists with USA flag raising events
Available to perform other responsibilities as designated by the USA Ministries team
Available to assist with projects outside of department with supervisor approval
As a religious organization, Child Evangelism Fellowship is permitted and reserves the right to prefer employees or prospective employees on the basis of religion.