Five Ways to Encourage Children to be Bold for God
-Yolanda Derstine
Children are not often thought of as a full part of the church body. Yet, those who are saved are as completely Christian as any believer, and they have much to offer in ministry.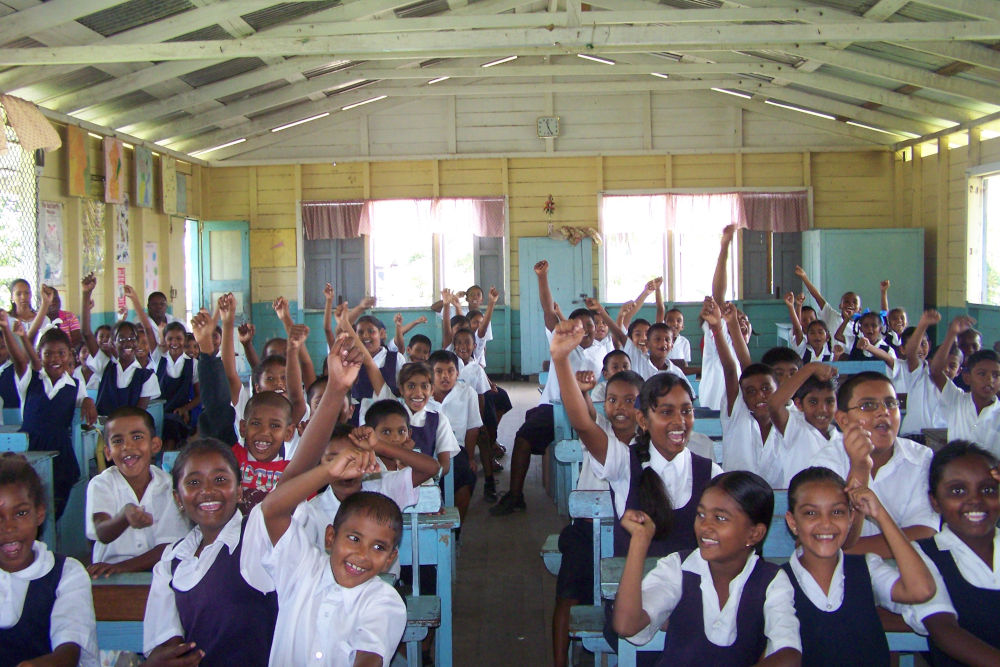 Petronella Farnum of Guyana writes of one such young—very young—man:                                                                                         
I visited a church of one of my Good News Club® kids. He is seven years old and has been experiencing many difficult situations including him and his little sister losing both of their parents. I was preparing to leave after the service when my attention soon shifted to the sound of his voice. There he was standing in front of the Pastor speaking with great authority concerning the things of God!
This young boy spoke exhortation that was a mixture of encouragement, reminders, and even a bit of a warning. One lady, in particular, started crying when he started to encourage about going through trials. He said that God is with us in our trials and did not want us to be afraid. He said that God is the God of power, strength, and might and the list went on. He spoke for over five minutes while everyone listened in amazement. He shared some personal issues that he experienced and how he had learned to pray. This impacted me and showed me how much God is willing to use these young children for His honor and glory. God is doing a mighty work in the hearts of boys and girls!
Do children in your ministry, church or home have the opportunity to share what God is doing in their lives? Often they are more excited to give God glory than even adults because they haven't yet developed the lack of confidence—or outright embarrassment—to speak that adults often cultivate.
Consider Naaman's servant girl in 2 Kings 5. Carried off from her own country as a trophy of war, she had every reason to hate and fear her master. Instead, she steps up and honors God, putting into motion one of God's great miracles. Many adults would not have spoken up. Boldness is rather innate in children. Let's not squash the boldness of the young believers in our midst.
Help the believing children around to be bold for God by:
Modeling confidence as you talk about Jesus.
Asking them often about God in their lives.
Giving them every opportunity to share and question.
Having them occasionally lead family devotions.
Giving them a place to voice what God is doing and a role in ministry every chance you can.
Tell us the comments ways that you have encouraged children who are bold for God.
Stay Connected with CEF
Subscribe to our email lists to receive updates, news, and stories based on your needs and interests.