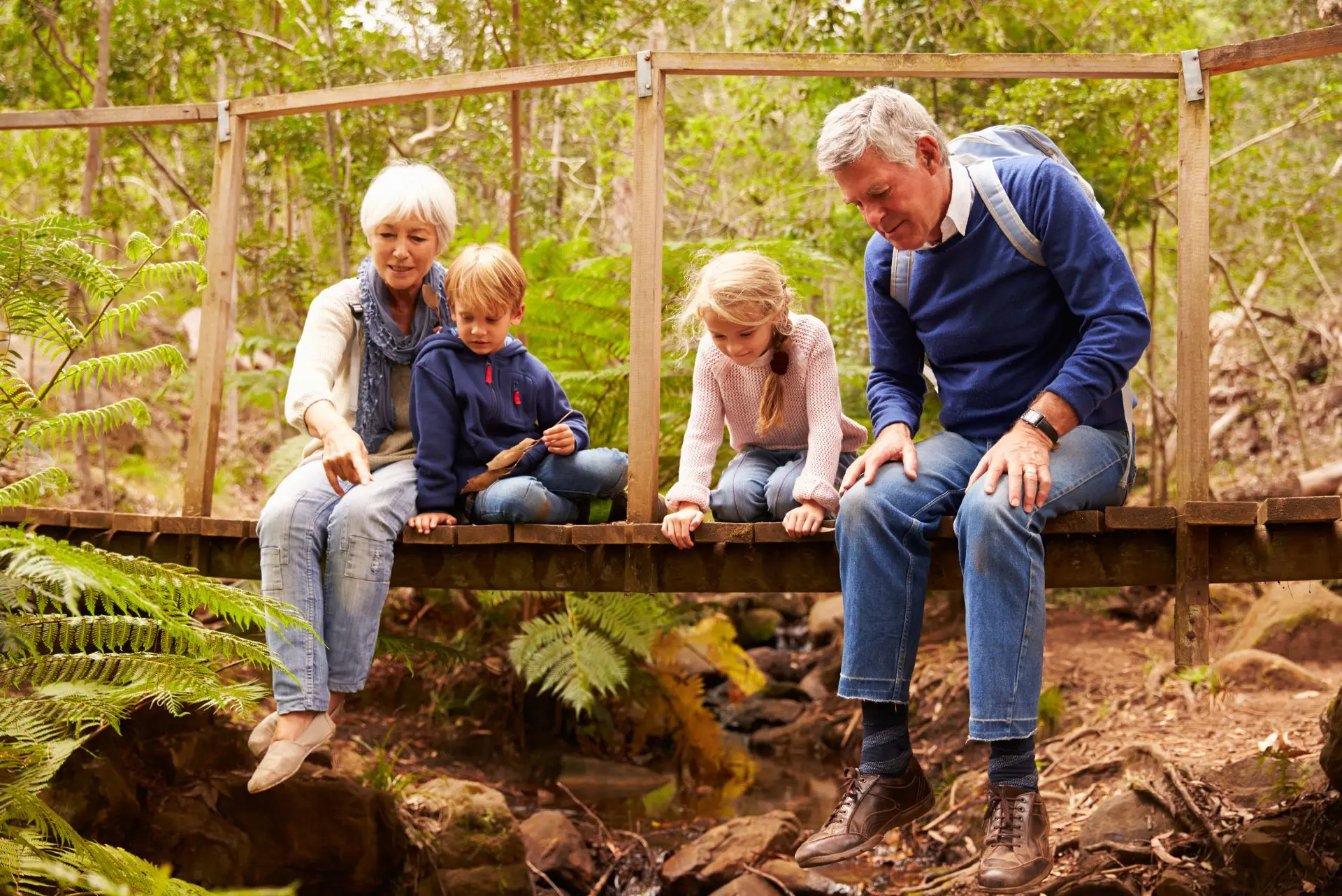 The Value of Teaching Kids to Care for Seniors
With such a large gap between ages, it's easy to see why kids tend to avoid interacting with seniors. The older generation can sometimes seem "out of touch" for children, while the physical challenges that often come with aging might seem scary or difficult to manage for some kids. And yet, kids can benefit greatly from friendships with the elderly—we are so fortunate to have seniors who invest in us and share their wisdom! The older generation is not only seasoned from decades of life, they're chock full of stories, wisdom, and personality regarding their experiences; something that can both delight and guide children as they begin their own journey of life.
Here are three ideas on how to help kids build relationships with seniors and know how to treat the elderly.
1) Teach Kids How to Care for the Elderly
While kids will benefit greatly from relationships with seniors, first they need to be taught how to treat them with respect and what to expect when talking with the elderly. Some seniors may have some speech or hearing impairments, which can be frustrating for kids if they aren't prepared ahead of time. Other seniors might not be able to keep up with children very well, and might need their young friends to move more slowly for them. Encourage your kids to speak clearly and loudly when talking to the elderly, to be patient, and to let their older friends set the pace in activities. 
Similarly, instruct children to have respectful tones and attitudes when talking to seniors. It's easy for kids to think older generations are boring simply because they go through life differently than they do in their old age, so encourage them to have a happy heart and a good attitude when talking with the elderly. They may just realize it's fun to have friends who are different from their normal social circle, while the wisdom and stories seniors have to share can be unmatched.
2) Show Kids that Seniors Make Great Friends
Second, encourage kids to not only treat seniors well, but to make seniors their friends. Many seniors love having younger children as their friends. Kids, too, can have that same excitement, while the older generation can be impactful mentors in a young person's life.
If you know a trustworthy elderly relative or friend, encourage kids to spend time with them and to build up a friendship. Similarly, if you have a story about a senior who positively impacted your life, share this with your children so they can see what a blessing the elderly can be.
Another way to help kids build a relationship with a senior is to get kids excited over a common hobby or interest. Whether it's participating in an arts and crafts project, reading a book, solving a puzzle, or playing a game together, kids will love spending time with their grandparents or an elderly friend while engaging in a fun activity. You can find plenty of fun activity books, like "Wonder-Fun" and "Things You Need to Know", that kids will enjoy doing with the help of their grandparents or elderly friends at cefpress.com. You can also find good activity sheets online or at a dollar store near you.
3) Make Spending Time with Seniors a Priority
Finally, give kids opportunities to build relationships with seniors. Once the kids have found that common interest or hobby, encourage them to invite an elderly friend to spend some time together to do it or frequently make spending time with seniors a priority. Holidays, especially, are a great time for hanging out with seniors. For example, maybe kids and seniors can do Christmas or Easter themed activity books, make holiday cards and crafts, or bake treats together.
If you have older parents or neighbors that you check up on, you can also invite kids to help you. Is there a simple errand or chore that kids can do to help them out? What about seniors who don't have family close by? Could you make it a regular family or Sunday School activity to visit a local nursing home for a few hours to help brighten their day? Arranging a volunteer field trip to sing songs is a great way to put a smile on residents' faces as they sing along to their favorite hymns, while giving kids the opportunity to engage in fellowship.
God Tells Us to Care for the Elderly
The Bible teaches us to love and care for our neighbors, and that includes our seniors. Read the apostle Paul's letters, and you'll notice Paul gives special instructions for how the church is to care for widows and seniors. God cares about seniors and He wants kids to care for them too! Children need to be taught how to treat others with love, dignity, and respect. And that is especially true for how they treat those who are older.
Everyone grows old eventually, while aging is such a beautiful part of the human experience God has gifted us with. Teach kids how to care for the elderly and befriend seniors early, so they can take advantage of all the blessings the older generation has to offer.
This content is from the CEF podcast Teach Kids.  Listen to more content like this on the Teach Kids podcast through your favorite podcast platform.  #TeachKids #KidsMin
Going to church as a family is vital. But so is Sunday School for kids! Here's 4 reasons to attend Sunday School and why Sunday School is important for families.
Teach kids these lessons about the history of Thanksgiving and the Gospel message. Jesus is the real reason we can celebrate with thanksgiving and gratitude!
Teach kids about God the fun way with these 3 kids Thanksgiving activities for families, including Thanksgiving crafts for kids and Thanksgiving games for kids.
Stay Connected with CEF
Subscribe to our email lists to receive updates, news, and stories based on your needs and interests.