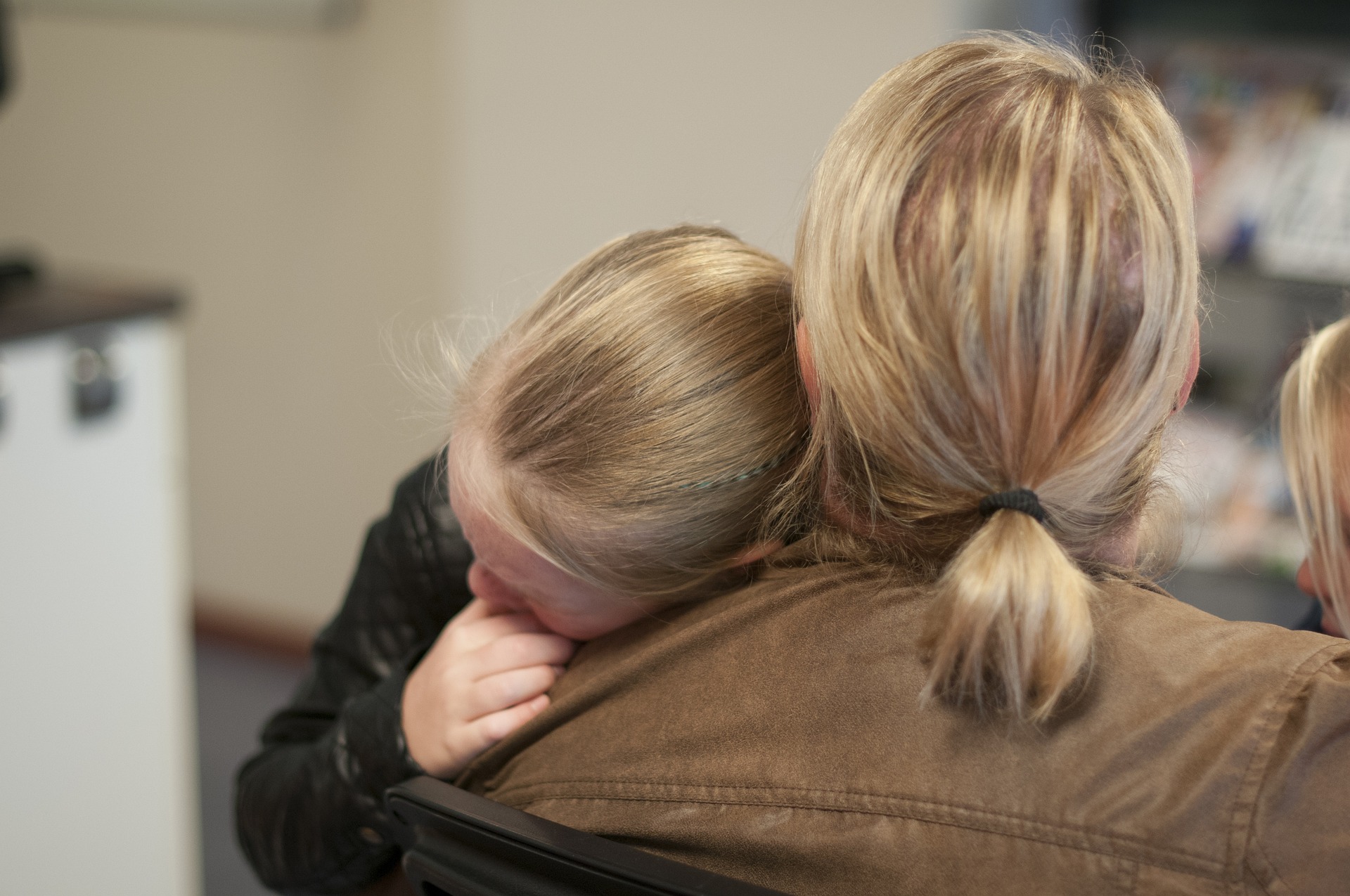 How to Teach Kids to Find Comfort in Jesus
"I'm scared."
"I'm just so anxious about it."
"It makes me really sad."
Hearing kids say these things is hard. Sometimes you feel sad and wish you could comfort them, while other times you may be rushed and just want to solve the problem and move on—especially if this is something you hear frequently.
How should we help kids who need comfort? Most importantly, how can we show them where—or rather, Who—they can always turn to for true comfort, even when we aren't there?
Here are five quick ideas you might try with the children in your life on how to teach kids to find comfort in Jesus, placing all their worries on Him and seeking God throughout their daily troubles.
1. Pray About It.
First, whenever a child expresses worry, take time to pray about it with them. After kids share their situation, even if it seems insignificant, talk to God about it with them. Keep your prayer sincere and worded simply so the child can both follow along and understand that you don't have to pray a certain way for God to listen. You also don't even have to wait until kids tell you their worries to model this. A quick "dear God, please keep us safe as we travel in the rain" or "thank you God for being with me when I'm sad and giving comfort" will help kids see how they can turn to God for comfort.
2. Use Fun Activities to Point Towards God.
Second, use positive activities to point towards God and the ways He listens, cares, and provides for us. Think about what gives pleasure to this child. Do they like to color, play outside, read, or talk with a friend? Think of creative ways to use these activities in ways that point them towards the ultimate giver of comfort.
For instance, if the child enjoys coloring, encourage them to draw something that shows how God cares about their concern. For outside play, you could send them on a scavenger hunt for things God made and then talk about how everything works together in the ecosystem because He can work all things together for good. For reading, gather short books that point to God, like Child Evangelism Fellowship's Do You Wonder Why? booklet. For talking with friends, encourage the grieving child to pray for their friends or, if they're comfortable, to pray with their friends about why they're sad.  
3. Try to See Things as God Does. 
A third idea for comfort is to challenge kids to look at the situation, themselves, or the world the way God does—with the big picture in mind. For example, if they're worried about getting a bad grade, remind them that God sees their hard work, understands their disappointment, and created them according to His perfect plan—something their grades can't change. Speculate with them on all the ways God could possibly use the situation for good, and follow up with reminders of God's perfect plan in the future once the situation fully unfolds. Look for any ways the situation could be used to learn, grow from, or trust more in God through the hard things. 
4. Play Comforting Songs.
Another way you can help kids find comfort in Jesus is through music. Play songs that kids can remember in times they need comfort, like songs about prayer, praise, or God's presence. You can visit the CEF U-Nite YouTube channel to find kid-friendly songs that cover all of these topics, including this comforting one, "I Look to You."
5. Read and Memorize Comforting Scripture. 
Scripture is a powerful tool and one God uses in the lives of His children. Work with kids to memorize verses that bring comfort and peace in hard times. Some good verses to start with include Psalm 46:1, 1 Peter 5:7, or John 14:27. Music can also be used as a part of this idea too as a fun way to help kids memorize, recite, and enjoy scripture. Consider creating a playlist of verse songs and have them available for kids to go to when they need comfort. You can find all of the verses listed above as song downloads at cefpress.com.
One last note about comfort: when helping children learn habits for finding comfort, it's important to remember that comfort isn't the same thing as relief. Sometimes situations will always hurt. Children might always miss a family member who passed away, or have a friend who will always have a disability. Even if things don't change on the outside, they can change on the inside when we learn to trust God with our fears and hurts. Be the person who helps the kids in your life build habits of turning to God for comfort, finding His peace that surpasses all understanding.
This content is from the CEF podcast Teach Kids.  Listen to more content like this on the Teach Kids podcast through your favorite podcast platform.  #TeachKids #KidsMin
What are God Sightings? Lydia Kaiser shares how to find God Sightings, what they are, and why you should teach kids about God Sightings.
How can kids know if they're saved? Here are five ways you can guide children into assurance of their salvation, feeling joy and peace in their faith decision.
Use these 3 tips to help kids understand disabilities and how to treat disabled people with kindness, respect, dignity, and inclusivity.
Stay Connected with CEF
Subscribe to our email lists to receive updates, news, and stories based on your needs and interests.