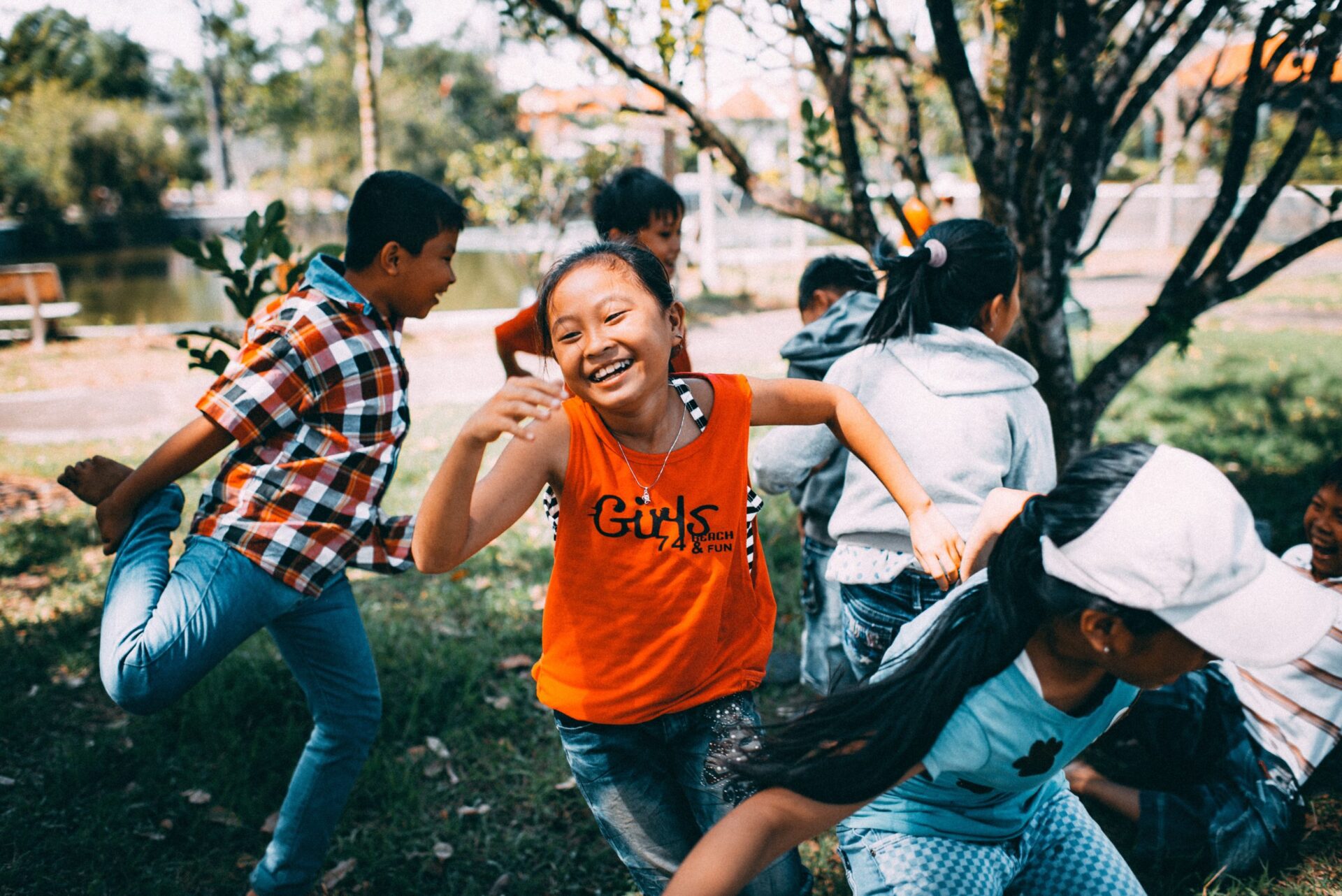 Creative Outreach to Kids 
By Jenna Townsend 
How did you get involved with your local church? Maybe you grew up going there or a friend invited you. Or maybe you got involved because you found them online or through a church event. Churches tend to focus their outreach on adults, but there are so many ways to creatively reach out to kids! People really appreciate it when you love on their kids, so it's a great way to reach whole families.  
Here are four ways your family and your church can reach out to the kids in your community. 
First, encourage kids who are already involved in church and Bible programs to invite their friends. Make invitations with all the information about Sunday school or after-school Bible club. Have the kids think about friends they would like to invite and provide copies of the invitations to them. You can even make a craft out of it and have the kids make their own personal invitations for their friends. It's helpful to provide a small card with information like address, day, and time, that can be attached to these homemade invitations.  
Now, please don't reward kids for bringing friends. Their friends don't want to arrive and see the friend who invited them excited about getting their reward as if they were just used. Help kids get excited about bringing friends for the right reason. Give them kuddos later in private and ask if their friend had any feedback regarding their experience. 
A second method for creative outreach is face or hand painting. A friend who works with Child Evangelism Fellowship of Kansas schedules booths at the state and local fairs to do free hand or face painting for kids. You can find inexpensive brushes and face paint online or at a local party supply store. Kids love face painting! And parents love a free activity for their kids at a fair. You can provide information for the families about your church, and specifically about your programs for children.  
Face painting can be a great evangelism tool, too. Choose designs that use the colors of the The Wordless Book to tell the gospel story as you paint. If you are working in a team, one person can paint while the other shares the Gospel. If you have the resources, add some other games and crafts at your booth for kids to do as they wait their turn. This is a great time for people from your church to build relationships with the families that stop by.  
A third idea is to play off the Olympics. Did you like watching the Olympics as a kid? Stephanie, a CEF missionary in Tasmania recognized that kids often get excited about the Olympics or other big sporting events.  Stephanie used everyone's excitement about the Olympics to reach out to new kids in her community. For the two weeks the kids were out of school in July, Stephanie set up a table at a local park handing out snacks, water, and gospel Olympic wristbands that she and the kids made. It was such a success that her Good News Club kids wanted to help too! You can see pictures and read more about this outreach in IMPACT Magazine by going to cefonline.com/impact. 
My final idea for outreach is to participate in a local parade or festival. I remember being so excited for my hometown's annual parades. Take advantage of the community coming together to raise awareness of your ministry and invite new kids to come! You can get creative and design a float or you can march or ride in a fun car while throwing candy with invitation cards attached. Local festivals are another place you can use the hand or face painting. Or you could organize a game and prize booth, pass out snacks and drinks, or show an object lesson to share the gospel. This is your opportunity to reach new kids for Christ and love on your community. Be sure to have some kids' tracts from cefpress.com.  
For more ideas on outreach and for stories of encouragement like Stephanie's, check out CEF's IMPACT Magazine at cefonline.com/impact. The IMPACT magazine is a free publication of CEF that tells the stories of ministry going on to children and their families all around the world. Subscribe today! 
Stay Connected with CEF
Subscribe to our email lists to receive updates, news, and stories based on your needs and interests.