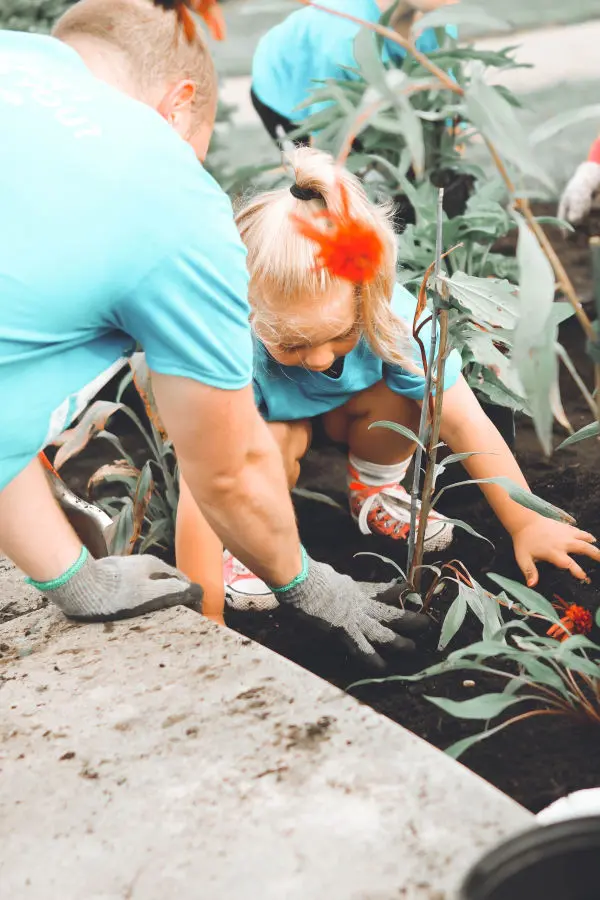 How many activities do you have planned for your family? I don't know about you, but sometimes I feel way too rushed trying to get from one activity to the next. I barely have time to think. But do we realize that the way we manage and schedule our time and our kid's time teaches kids what's worth making time for? We want to show kids that it's a priority to take time to serve God.
So, how do you choose the activities that make up your kids' schedule? You may think about a child's interests, their developing skills, the time commitment for something, and how expensive it is. Through extra activities, kids can learn, make friends, and have fun. What would change if you considered all these things but added a priority of serving God? If kids make serving God a priority for their time now, they're more likely to keep it a priority when they're older.
To help kids make serving God a priority, first tell them why serving God matters. If a kid believes in Jesus as their Savior, serving God is a crucial part of their Christian growth. Make sure they know they aren't too young to serve God! Show them Bible stories where God used kids; like the story of Josiah, young Samuel, and the servant girl in Naaman's home. Even if kids don't know Jesus as their Savior, looking through these stories can still be good for them. Colossians 3:23-24 says, "Whatever you do, work heartily, as for the Lord and not for men, knowing that from the Lord you will receive the inheritance as your reward. You are serving the Lord Christ." God cares about the way we spend our time, and He's given each kid different gifts and abilities they can use to serve Him.
Next, to help kids make serving God a priority, ask them to come up with a way they can serve God this week. Kids involved in an afterschool club or sport may think of a way to be kind, helpful, or respectful. They may have a friend who needs to hear about Jesus, tell them about Jesus and invite them to club or church, maybe even offering a ride, which means getting up earlier to go pick up their friend. Kids can be involved in ministry by serving at a food pantry, visiting someone in a nursing home, or helping an elderly neighbor with a chore that's difficult for them to do.
Get kids to think about the different talents and interests God has given them. Then, encourage them to think about where they can use those to serve God. For example, a child who loves to be around people may enjoy visiting the elderly, an active child could help with chores, and an artsy child could make cards or gifts. God gave kids their gifts and likes for a special purpose, so give them every chance to use them! You never know where the lessons they learn serving God now will take them as they grow.
Serving God doesn't just have to be with their words and time. Kids can serve God with their resources, too! For example, a friend told me about how she's teaching her kids the importance of missions. Her kids wanted to help support the missionaries they were learning about. So, she got her kids together one day and offered that they could do extra chores around the house to earn money they could give to the missionaries. The kids happily worked all afternoon. They were so excited to help this missionary share the Gospel. As you pray together about serving God, asking God to give the opportunities and the will to do it, it's far more likely to happen.
A third way you can help kids prioritize serving God is to find a place you can serve God together. This might be at your church or a local charity. Even if you can't all do one job together, it's good to have a place where they can watch your example of what it looks like to serve God with a happy heart. When your kids see you serve God with patience, kindness, and sacrifice, it can inspire them to have a heart willing to serve God. Plus, you'll grow closer to each other and to God as you serve together.
Everyone needs to be part of something bigger than themselves. There's nothing bigger or greater than serving in God's kingdom, so let's give kids the joy of experiencing that.
Stay Connected with CEF
Subscribe to our email lists to receive updates, news, and stories based on your needs and interests.