Today's Hot Scripture
Be encouraged and enriched through God's Word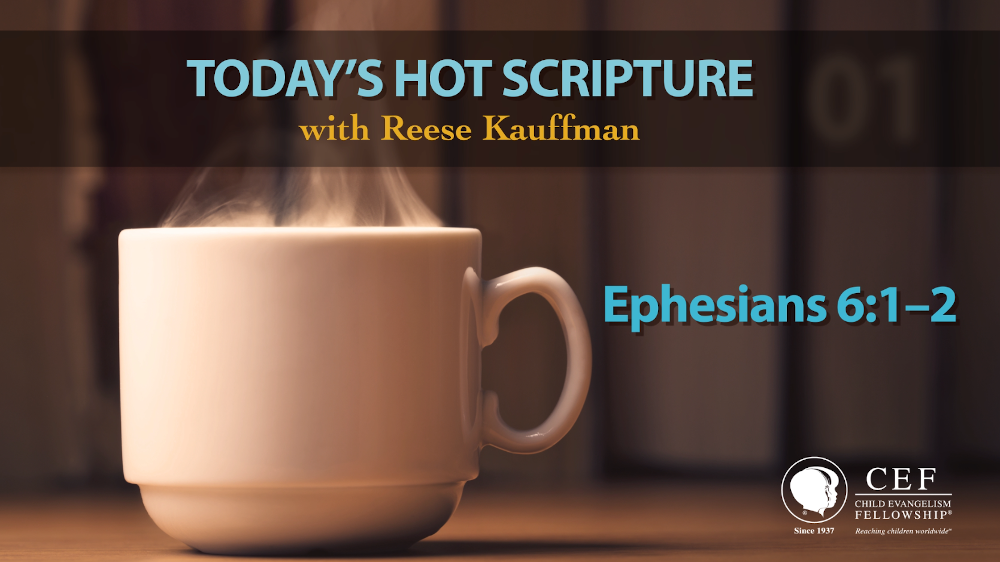 What does the Bible instruct children to do in regards to their parents? Reese shares from Ephesians 6:1-2 where God gives special instructions to children. Listen to what these verse taught Reese in this episode of Today's Hot Scripture.
Highlighted Verses:
"Children, obey your parents in the Lord, for this is right. "Honor your father and mother" (this is the first commandment with a promise)" Ephesians 6:1-2 ESV
Share CEF
Share this page with friends and family on social media.